'I went on an intensive Chopin piano weekend – and here's what I learned'
25 March 2019, 17:36 | Updated: 27 March 2019, 09:26
Most pianists, amateur or professional, have some Chopin in their repertoire. As one very much of the former variety, I went along to the UK's first Chopin piano weekend – and here's what I learned.
It's no surprise that most pianists love Chopin: however fiendish some of his compositions can be (looking at you, Etudes), almost every piece in Chopin's bank of solo piano music is exceptionally beautiful.
The Polish composer wrote more or less exclusively for the piano, building up a repertoire of 234 solo piano pieces – and British pianist Warren Mailley-Smith memorised them all for an impressive concert series in 2017.
As a longtime Chopin enthusiast, I couldn't resist the chance to take part in a course dedicated to learning about his music, hosted at Finchcocks and led by Warren himself, along with nine other participants.
From the art of playing cantabile to the rather depressing realisation that Chopin actually had tiny hands, here's everything I learned over the weekend.
The art of playing 'cantabile'
Chopin loved opera, because he loved beautiful singing.
One of the key takeaways from the weekend was the importance of playing Chopin's music cantabile – or in a 'singing' fashion. A useful way to think about it is to imagine how a soprano would sing that line.
"By nature, the piano is a percussive instrument – but with Chopin's music, we need to avoid any bumps. The breath needs to be a constant," Warren tells us.
Chopin was heavily influenced by Bach
Chopin's music has improvisation and ornamentation at its heart – and all his trills and ornaments should very much be played as part of the phrase.
In Warren's words, "if you can't imagine someone singing the phrase, you're probably playing it wrong".
Like Bach, Chopin was an incredible improviser, and even struggled to remember his own improvisations. So, although we take all his ornamentations as gospel, Chopin probably played them differently every time he performed live.
Chopin had tiny hands
Although you'd never guess it from the monumental jumps and wide-ranging ornamental passages he wrote into his music, Chopin's hands were small and his fingers slender.*
*I learned this as I was stretching my hand into a tense claw-shape, hoping it might give me the stability to hit the right notes in the left hand. It did not.
Warren talks about the art of opening and closing your hand, and coming back to 'default' mode whenever possible. It's also helpful to think about your hand as a circle, hovering over the keys – and trying to return to that circle as often as possible, particularly when approaching improvisational passages like this:
Use the left hand as an accompaniment
If your right hand is the glorious, melismatic soprano line, your left hand needs to act as an accompaniment.
So in a passage like the above, as the right-hand descends in a twinkling array of rubato notes, the left-hand part needs to be absolutely on the beat.
In Chopin's music, it's all too easy to get carried away with the rubato – and using the left hand as a metronome is a great way to keep the timing in check.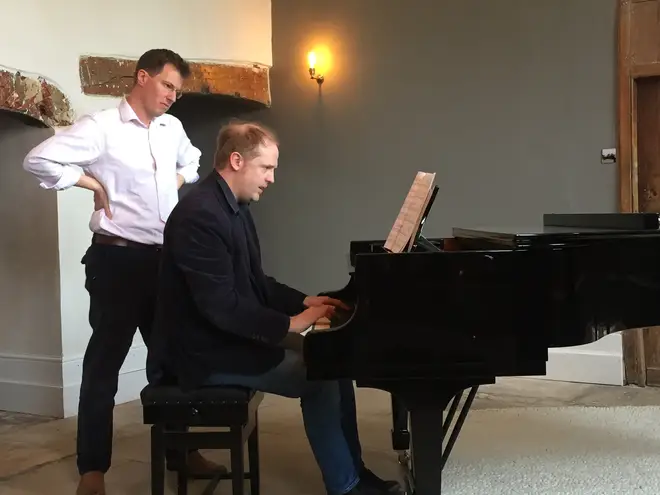 Find a story behind the music
As soon as you get away from the restrictions of forte and piano and start thinking about how the music makes you feel – that's when the real beauty comes out.
Speaking to Warren at the end of the course, he said: "In the 'Minute' Waltz, Chopin was supposedly inspired by this puppy dog he had running around his flat. Whether or not he was mimicking this little dog yapping around, it's hard to tell.
"But generally with whatever piece of music you're playing, it's so important to have a story, a picture, to have a narrative in your mind. Whether or not it's what the composer might have meant, it makes such a difference when you're trying to convince the audience."
What did I learn from the weekend?
The key points that I took away from the weekend were, firstly, to focus on my posture and stop (as Warren so kindly told me) "bobbing" when I play; secondly, to play really close attention to that cantabile line.
Most of all, it was amazing to spend so much time dedicated to thinking about Chopin's music in the gorgeous setting of Finchcocks – and a pleasure to share the weekend with a group of people equally in love with Chopin, and his incredible musical legacy.
I also learned that I would quite like to live in a place like this...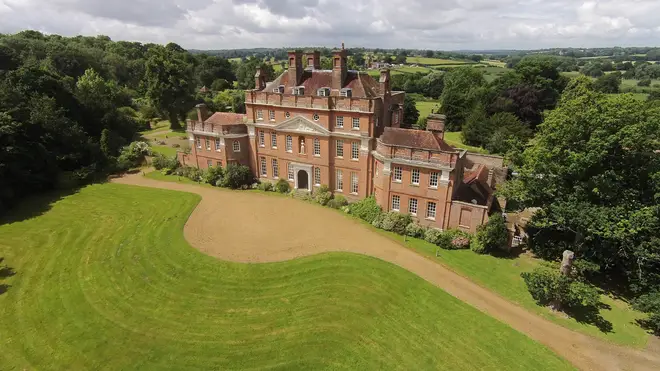 Visit the Finchcocks website to find out about their upcoming piano courses.