Chopin's Fantasie-Impromptu on melodica is actually pretty awesome
14 October 2016, 11:22 | Updated: 5 January 2017, 13:18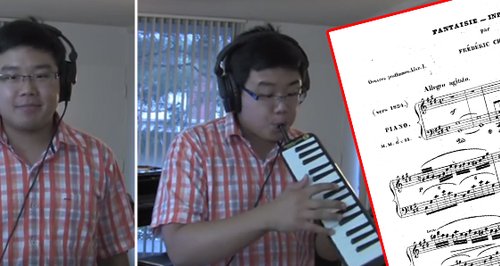 Chopin's great Opus 66 is a colossus of the piano repertoire. So obviously this Australian pianist has recorded a version on melodica.
Jonathan Ong has spent years honing his pianistic craft. But this frankly brilliant version of Chopin's epic Opus 66 is surely the pinnacle of his career so far.
We love it, basically.
And if you haven't seen this melodica version of Stravinsky's Rite of Spring, you need to watch it immediately