Everyone is going nuts over this fantastic melodica version of The Rite Of Spring
27 September 2016, 10:20 | Updated: 28 September 2016, 09:33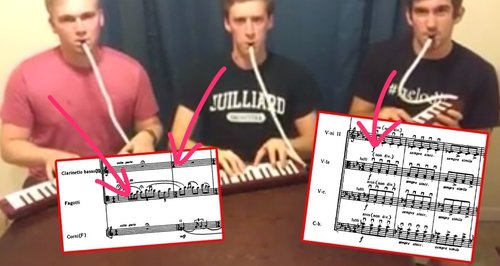 Stravinsky's The Rite Of Spring has been given an unexpected makeover - thanks to some enterprising musicians armed with… err… melodicas?
The controversial ballet classic helped usher in a new musical language for the 20th century and cemented the Russian composer's reputation - but now it's been turned into something quite different:
What we find so impressive about this particular version is the attention to detail - the voicing and phrasing of that opening 'bassoon' solo, the chugging articulation in the string sections… a surprisingly large amount of Stravinsky's compositional nuance has been included.

This version was masterminded by The Melodica Men, who specialise in wonderfully daft musical versions of various classic pieces and themes.