Watch an orchestra play Brahms' Symphony No.1… from memory!
31 May 2017, 11:48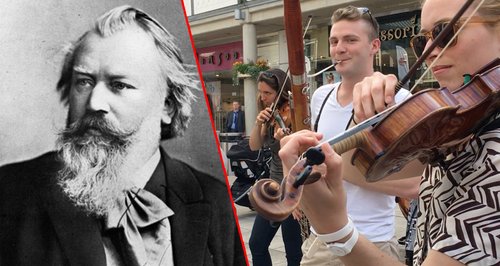 The Aurora Orchestra has made a name for itself by performing whole symphonies completely from memory. It's an amazing feat of mental capacity and teamwork – and here's a taster of what it's like to see them perform
There are long running debates in classical music about how to make classical concerts more approachable, how to entice new audience members into the concert hall.
The Aurora Orchestra decided to try performing whole symphonies from memory as a way of bringing the music even closer to their audiences.
This season they're performing Brahms' First Symphony and Beethoven's Eroica from memory.
Here's a taste of what you can expect from their memorised performances
You can catch Aurora Orchestra at St John's Smith Square, performing Brahms' First Symphony from memory, on 3 June, and 4 June at Symphony Hall, Birmingham.