This orchestra performed Brahms' Requiem in the place where it was premiered 150 years earlier
18 April 2018, 11:19
A powerful moment of musical history recreated: Brahms' German Requiem, played in the same place in which it premiered exactly 150 years earlier. Maddy Shaw Roberts reports from Bremen.
There's something quite moving about sitting in that bubble of pre-concert anticipation, knowing that the last time anyone heard this music in this place was when the composer himself conducted it at the premiere.
Last week, Paavo Järvi was in Bremen Cathedral to conduct the Deutsche Kammerphilharmonie Bremen and the Latvian State Choir in a performance of A German Requiem – the piece that Brahms had conducted in the very same cathedral 150 years ago.
"I've always loved this piece," said Järvi, "not because I liked it at the beginning as a piece of music – but because when I was five years old, my father [Neeme Järvi, also a famous conductor] was listening to it, and he turned to me and said, 'This is the greatest piece ever written'.
"And to me, it didn't sound like the greatest piece ever written – because for a five year old, it's heavy. But as you get older, you start to understand the beauty of it, and the sense of depth that Brahms somehow manages to convey even though he was only 35 years old when he wrote it.
"There's something profound about it, and also something simple, and enormously beautiful and touching."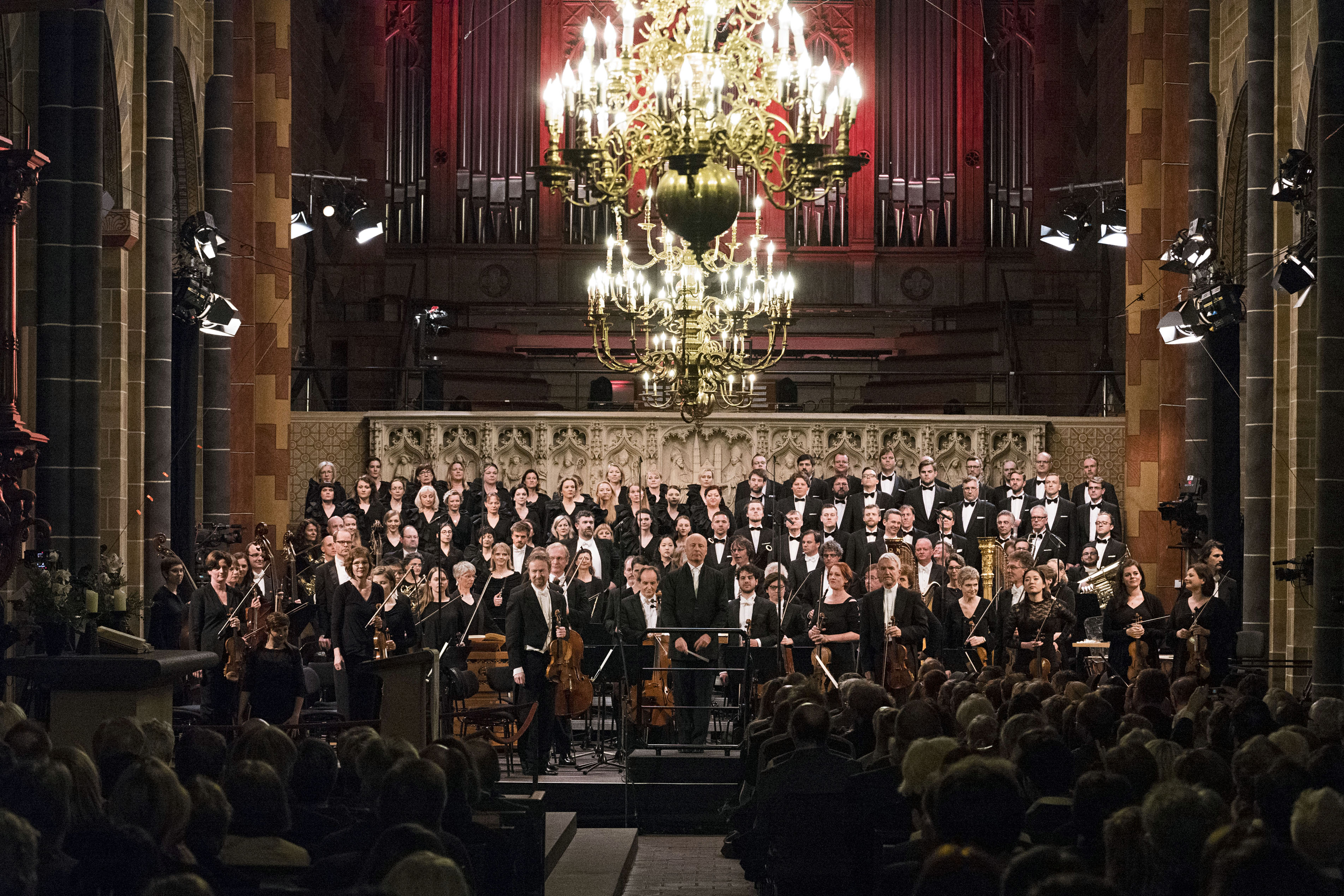 So, what's the German Requiem all about?
Like most requiems, Brahms' epic choral composition was a musical response to the death of a loved one: his mother, Johanna, who passed away in 1865.
But there was someone else, too. Eleven years earlier, Brahms started composing the Requiem, but stopped when his best friend and fellow composer Robert Schumann tried to commit suicide. He died two years later – and Brahms said that his composition really 'belonged to Schumann'.
According to some stories, Robert Schumann's widow Clara – with whom Brahms was almost certainly in love his whole life – was at the premiere in 1868. We'll imagine that was a pretty intense evening for both of them…
> Why was Brahms' Requiem called a 'German' Requiem?
A mass for the living
"We always have this idea that Requiems are a mass for the dead. In a way, that's what they're supposed to be, but in this particular case, I think it's a mass for the living," said Järvi.
"I hear a lot of hope in this music, and I see something very personal that Brahms writes about. He inserts elements which are uncharacteristic of a Requiem, including the soprano solo, which adds a very human dimension."
Here's the lovely solo, sung by Hanna-Elisabeth Müller:
"It's interesting that one appearance of an angelic female voice changes the DNA of the whole piece, bringing a moment of enormous intimacy," said Järvi.
"For me, this shows the Requiem has far more to do with living hope and love, than death."
Why was the Requiem performed in Bremen?
Bremen is renowned for its music – it even has these guys, the 'town musicians of Bremen', guarding the town hall: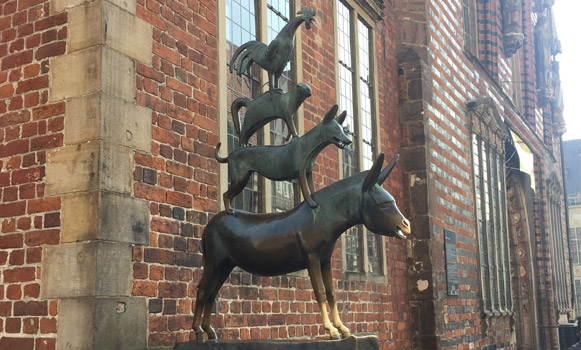 But it's also a very small, north German town – and unlike Hamburg or Berlin, it has no big concert hall, just a humble cathedral.
"The good thing about [holding the performance here] is that a lot of the citizens of Bremen came to the concert who ordinarily wouldn't come – because it was a sense of occasion they wanted to witness," said Järvi.
"It brought the point home that in this small town, 150 years ago, there was this amazing man, premiering his work. People knew that was something worth celebrating."
Paavo Järvi and the Deutsche Kammerphilharmonie Bremen will continue their Brahms cycle on 13 June 2018 at the Philharmonie Luxembourg, with Brahms' Double Concerto and his Symphony No. 2. Click here to find out more.
Credit for concert images © Julia Baier