Watch this dad send his baby to sleep by playing a beautiful Brahms lullaby
3 February 2016, 11:17 | Updated: 3 February 2016, 11:19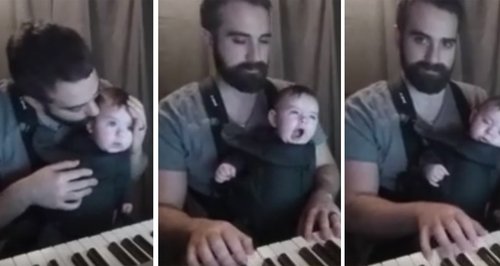 All it took was a little bit of classical music for this guy to send his baby off to sleep.
This video, which has racked up over 11 million views on Facebook alone, shows pianist David Motola (otherwise known as BeardedPiano) playing his arrangement of a famous Brahms lullaby to his baby.

The effect is pretty immediate, and stunning:
WE WISH YOU WERE OUR DAD, DAVID.