This metal version of Beethoven's Moonlight Sonata is not even slightly relaxing
26 April 2016, 11:20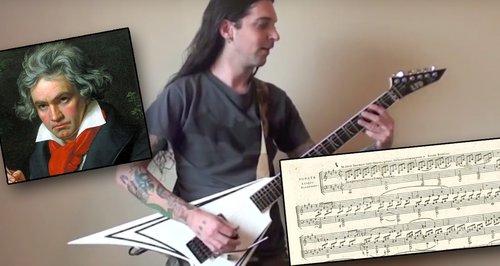 We are quite impressed by this face-melting version of what was once quite a relaxing little tune.
YouTube user 331Erock and certified metal axe-wrangler extraordinaire has turned Beethoven's most famous piano work into a quite thrilling Dragonforce-style metal-classical bonanza.
As he states in the video's description, 'Hopefully Beethoven's not rolling in his grave haha.' Wise words.