A lock of Beethoven's hair has just been sold at auction – and it went for a whopping £35,000
12 June 2019, 11:01 | Updated: 12 June 2019, 13:00
Sotheby's in London sold 'a substantial lock of the composer's grey and dark brown hair' for more than double the expected amount.
A lock of Beethoven's hair has been sold at Sotheby's in London, fetching a massive £35,000.
When a "substantial lock of the composer's grey and dark brown hair" was announced for auction in Sotheby's Important Manuscripts, Continental Books and Music sale, it was expected to fetch somewhere in the region of £12,000 to £15,000.
In the sale, which took place yesterday on Tuesday 11 June, the preserved lock reached over double that estimate when the hammer slammed down on a £35,000 final bid.
The hair in question was by all accounts snipped from the great composer's magnificent mane in 1826 at the request of 19th-century pianist Anton Halm, who wanted to present the keepsake to his wife, Maria.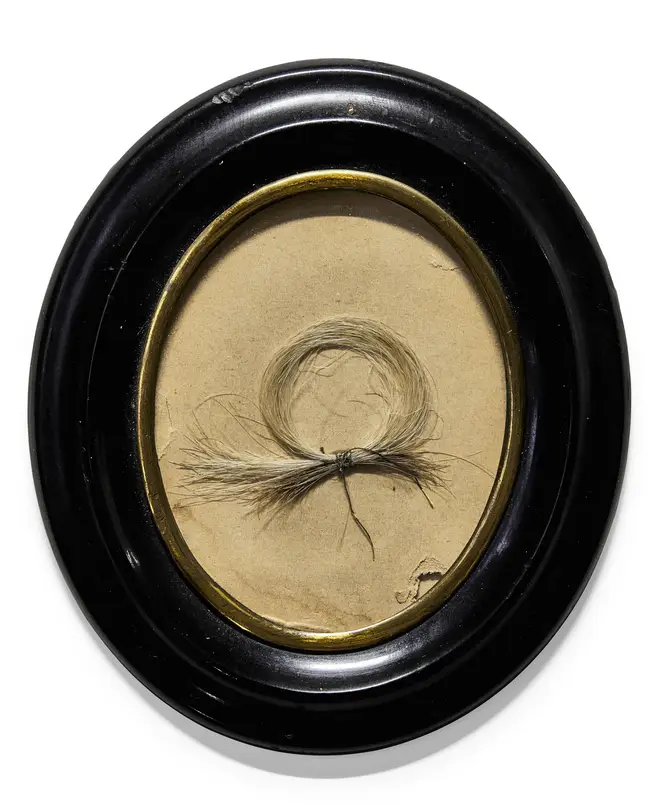 BUT, like all good stories, this one has a twist.
Before he got a certifiable Beethoven hair in his hot little hands, Halm was duped by violinist Karl Holz. He had enlisted Holz's help in securing the strands, but by all accounts Holz tried to pull the wool (or, more accurately, hair) over his eyes: he initially presented Halm with a lock of goat's hair.
According to accounts, Beethoven quickly learned of the treachery and helped Halm secure his desired trophy.
"You have been deceived about this lock of hair! See what terrible creatures I am surrounded by, whom respectable people should be ashamed to be with," Beethoven is recorded as saying. "You've been given the hairs of a goat."
"He gave me a sheet of paper containing a considerable quantity of his hair, which he had cut off himself," Halm himself recalled.
All's well that ends well. Beethoven's lock of hair was presented to Maria and it stayed in her and Halm's family for years, before being handed down to one of Halm's pupils.
Beethoven's wild hair is an iconic part of his appearance so it's little wonder it sparked wide interest and garnered so high a sum yesterday at Sotheby's.
And it's not the first lock of hair in history to do so. A few of Horatio Lord Nelson's hairs sold for £13,750 at Sotheby's in 2017. And stars from Bieber and Bowie, to Marilyn Monroe have had various hairs auctioned for thousands a piece over the years.