Beethoven Piano Sonatas: how the composer broke the mould
From the early Op. 2 set of sonatas to the famous 'Moonlight', find out why Beethoven's piano sonatas broke the mould - and hear from pianists themselves about how they approach performing them.
Imagine how it must feel, walking on stage to perform Beethoven's Moonlight Sonata. Imagine all those pairs of ears anticipating the most famous opening in the Classical piano repertoire. A century-load of legendary recordings weighing on every note you play. Imagine having to untangle the essence of Beethoven from music blunted by over-familiarity. You may feel like an actor about to declaim, "To be, or not to be", except this music can't be acted – it must be played sincerely, confidently, like a dialogue with a man who died in 1827.
Imagine now you're sitting in a hall during the first decade of the 19th century. A pianist is walking on stage to perform the Moonlight, completed in 1801, but your programme lists it as Piano Sonata No. 14 in C sharp minor, Quasi una fantasia. The composer had no part in labelling it 'Moonlight'; that title was added after his death.
Things then get curiouser and curiouser. Every piano sonata you've heard before today has followed the same structural blueprint – a lively, brisk opening movement balanced by a middle slow movement, with a cathartic finale pulling the loose ends together.
So what's Beethoven up to? Why doesn't this sonata feel like it "ought" to? Why this eerie, obsessive/compulsive, minor-toned introduction? You begin to feel lost in this unfamiliar narrative and disturbed by the brutalist intensity of Beethoven's last movement. Forget Romantic ideals of sepia picture-postcard music, perpetuated over many years by Moonlight-flooded album sleeves – Beethoven was unleashing a musical revolution.
Thirteen years earlier, when he published his first set of sonatas, Op.2, Beethoven was happy to sanction performances on piano or harpsichord. He was learning his craft, filtering the influence of Haydn and Mozart; he was more interested in learning how to write a sonata than creating music tailored to the piano. But imagine the highly pianistic 'Moonlight' Sonata – or others written during that same era, like the 'Pathétique' or 'Tempest' – being performed on a harpsichord. It's an implausible thought.
Having mastered the form as it existed, Beethoven re-made and remoulded the sonata, spurred on by a burgeoning evolution in piano design.
Like the invention of the electric guitar triggering rock 'n' roll, Beethoven's imagination was sparked by the transformation of piano technology in the early 1800s. With extra notes added to the bass and treble, and the new sustaining pedal, this modern piano opened up fresh possibilities of resonance, dynamic range and attack.
However, typically, Beethoven's inner-ear was conceiving music that existed beyond even these technological advances. At the climax of his Hammerklavier Sonata a monolithic fugue hollers with a physical intensity that, to contemporary audiences, must have sounded genuinely noisy and shocking. The same can be said of the abstract, montage-like structure and stark timbral contrasts of Beethoven's last sonata, Op.111, which is both challenging and inscrutable. Even to 21st-century ears.
PERFORMERS' VIEW…
Martin Roscoe
It's often said that if Bach's Well-Tempered Clavier is like the 'Old Testament', then Beethoven's piano sonatas represent the 'New Testament'. I think that's right; it's the incredible variety of music, the fact that each piece is so different, that impresses me most. Each time Beethoven wrote a piano sonata he managed to rethink the form; he found a new way to get his message across. Recording a Beethoven cycle was not on my 'to do' list – I'm known for rescuing forgotten British music – but when the Deux-Elles label asked me for one Beethoven disc I was delighted.
Then they decided I should record all the sonatas! I don't regard my cycle as documenting a 'Martin Roscoe method'. I wanted my performances to be spontaneous, to find new ways of keeping Beethoven's harmonic surprises alive. What must audiences of Beethoven's time have thought when they heard the Appassionata? That's the question to ask now.
Hear him on…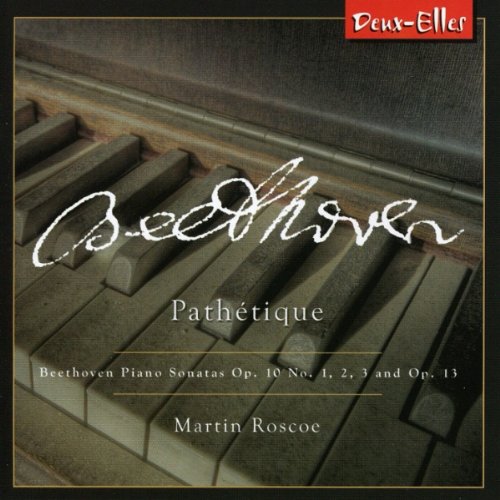 Piano Sonatas, Ops 10 & 13
Deux-Elles DXL1161
Louis Lortie
Even Beethoven's Op.2, his first acknowledged sonatas, which are explicitly Haydnesque sonatas, are filled with wonderful new things. Listen to the slow movement of Op.2, No.3, which at first is reminiscent of Bach: Beethoven gives you a simple chorale but then mixes in strange, incongruous chords. The result is thrilling.
I love the Op.14 sonatas, too. They are a consolidation on what went before, but Beethoven treats the piano like a chamber ensemble, making different registers converse. In the final sonatas, Beethoven makes the piano explode. He uses extreme contrasts of register that might, or might not, give him a conventionally beautiful sound. He doesn't care.
I value highly Daniel Barenboim's recordings of these late sonatas. Because Barenboim has also conducted Wagner and Mahler he understands this daring, extended-duration timescale that Beethoven was aiming at. He understands that these sonatas are like dreams of remote possibilities.
Hear him on…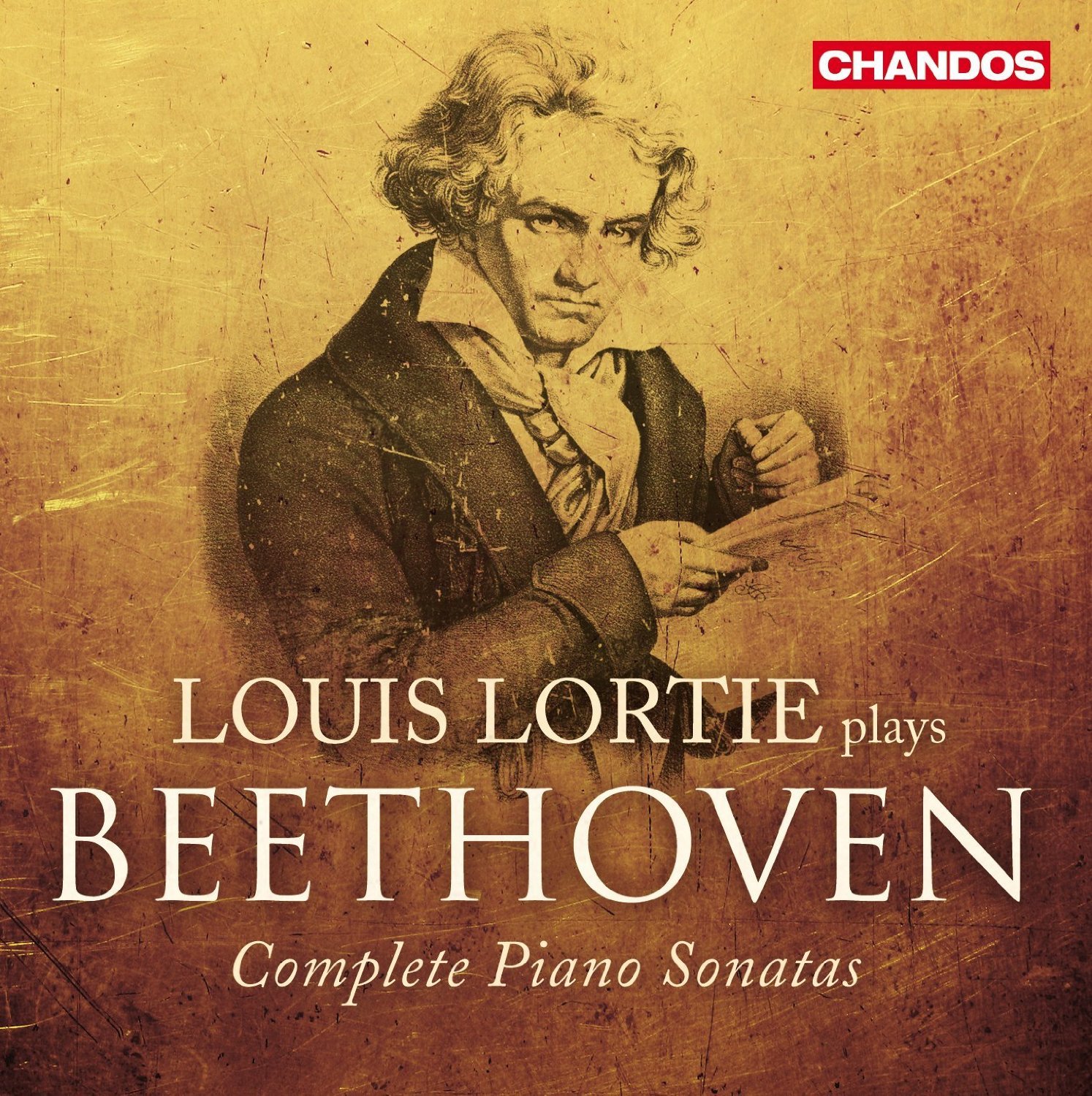 Beethoven Complete Piano Sonatas
Chandos CHAN
Paul Lewis
The Waldstein Sonata, which he wrote in 1804, was a breakthrough piece for Beethoven. It's longer than his earlier sonatas but, more importantly, that sense of heroism and struggle which characterises the piece would became central to his later sonatas. As Beethoven wrote the piece, he was becoming increasingly aware of his deafness and I wonder what impact that made – was he fighting against his deafness?
I'm also fascinated by Beethoven's use of the pedal. Contemporary reports tell us that Beethoven used much more pedal in performances than he indicated in the score. When performing the work I think about that. How can I use the pedal to create new colours? How can I use it to connect Beethoven's long lines? This obviously changes with each piano I encounter. As it happens, the Waldstein was the first Beethoven sonata I heard. I was nine years old and bought a copy from my local record shop. My life changed forever.
Hear him on…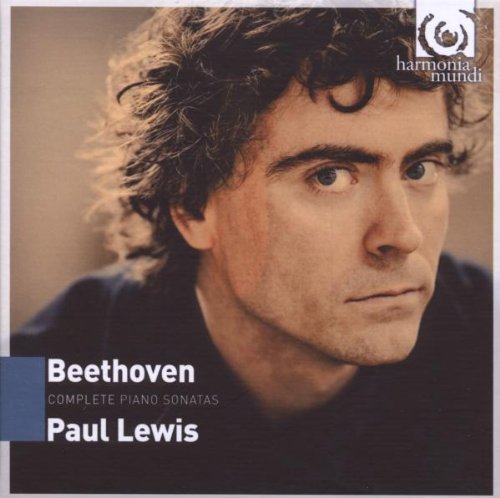 Complete Piano Sonatas
Harmonia Mundi HMX 2901902/11