Someone made an impossibly well-sculpted J.S. Bach pancake and we are mightily impressed
16 February 2021, 12:24 | Updated: 16 February 2021, 13:51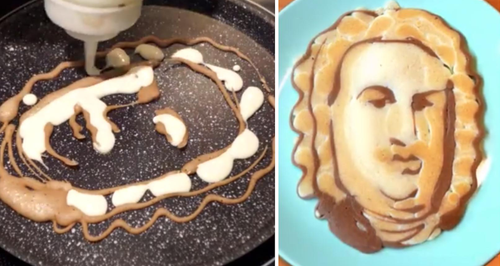 This is the only time (wait for it)… your Bach should be flat. We're not even sorry.
It's Shrove Tuesday which marks the beginning of Lent, a time of restraint and moderation. Traditionally, households have used up the rich foods in their larders (milk, eggs, flour) by making pancakes.
It's also a challenge to make full use of pan-based artistry with crepe creations in all sorts of shapes and styles.
Read more: 23 musical instrument cakes that are way too delicious to play >
There are always musical ones on offer, but this one takes the (pan)cake: the great Baroque composer Johann Sebastian Bach, in butter and batter form. Bravo!
This is by the creative bakers at Saipancakes. Follow their other artistic creations on their Facebook page.