It's Pancake Day - so here's a J.S. Bach pancake, obviously
25 February 2020, 09:55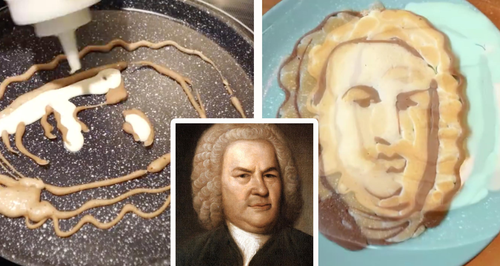 It's Shrove Tuesday, so this is the only time (wait for it)… your Bach should be flat. We're not even sorry
It's Shrove Tuesday which marks the beginning of Lent, a time of restraint and moderation. Traditionally, households have used up the rich foods in their larders (milk, eggs, flour) by making pancakes.
Ans someone's made one in the shape of Johann Sebastian Bach! Here it is:
This is by the amazing people at Saipancakes - you can also follow their other artistic creations on their Facebook page.