Bach's St Matthew Passion: A Buyer's Guide
What's the best recording of Bach's monumental choral work, the St Matthew Passion? Find out more about the best versions, and listen and download your favourites.
This monumental St Matthew Passion is hailed as the greatest setting of the Passion story in western music, but surprisingly it was not until almost 100 years after its premiere that Bach's music got the recognition it deserved.
Composed in 1727, it is a setting of sections of St Matthew's Gospel, designed as part of Good Friday Vespers for the strict Lutheran stronghold of Leipzig. Following its premiere, it received two subsequent performances in 1736 and the 1740s. After that it was not performed again until its revival in Berlin in 1829 by Mendelssohn, which marked a renaissance of Bach's sacred vocal music.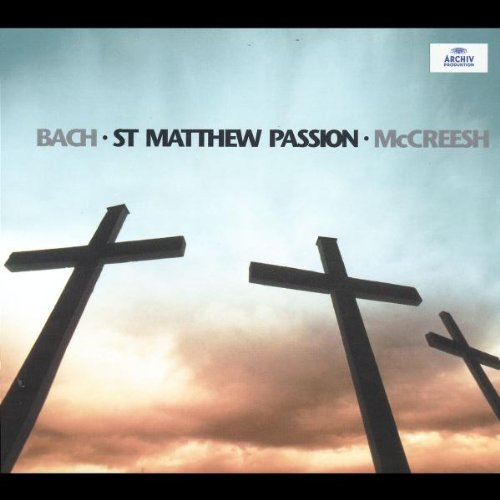 The work comprises two choruses, two orchestras (each with continuo organ) and a group of soloists, including Christ and the Evangelist. However, not every recording uses such large ensembles. Paul McCreesh has just eight singers – one voice per part – and while this may be too lightweight for some, the detail achieved is nevertheless inspiring. Mark Padmore's Evangelist is thrilling and Deborah York matches her more famous colleague Magdalena Kožená all the way.
At the other end of the scale, the venue for Otto Klemperer's grand affair must have been filled to the rafters with musicians! It's our only non period-instrument contender and features A-list singers from the 1960s, including Elisabeth Schwartzkopf, Dietrich Fischer-Dieskau and Peter Pears – the latter is clearly caught at the top of his game. The broad tempi taken in the opening chorus, 'Kommt, ihr Töchter', set the scene for a performance of great intensity.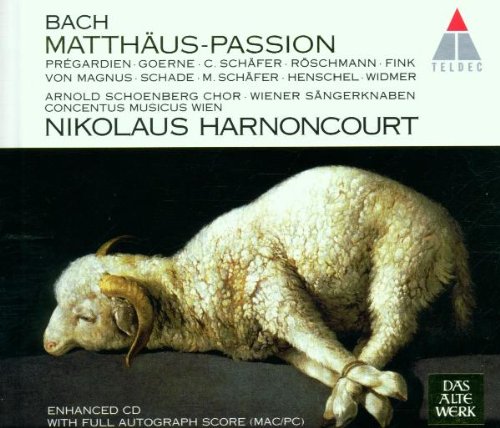 By contrast, other recordings are more agile. Nikolaus Harnoncourt's tempi may be brisk at times, but his is a refreshing and moving reading. It contains superb singing, in particular from Matthias Goerne as Christ, who is compelling, and Bernarda Fink, who delivers a charming 'Erbarme dich mein Gott' – as indeed does Andreas Scholl in Philippe Herreweghe's version. Scholl blends beautifully with the Collegium Vocale and with Ian Bostridge's narration displaying impeccable tonal quality, this recording doesn't disappoint.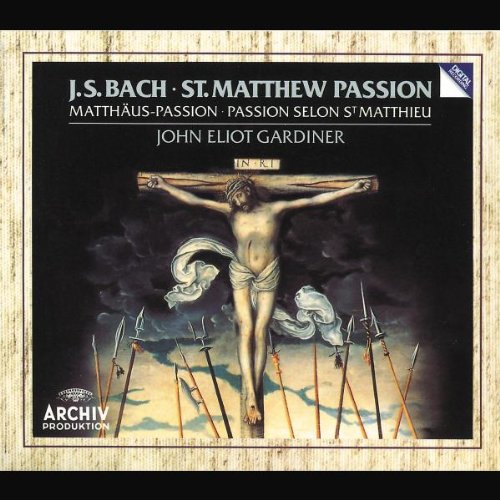 John Eliot Gardiner's 1988 version is regarded by many as the doyen of original-instrument performances and with soloists such as Barbara Bonney and Anthony Rolfe Johnson, plus energetic choral singing, you can see why.
Amid this wealth of superb recordings, the one that stands out for its sense of involvement and clarity of recording is by Harnoncourt, who combines with his forces to produce a truly great Passion in every sense of the word.