Alan Menken: 'I knew about Lin-Manuel Miranda as a little boy, who was obsessed with The Little Mermaid!'
25 May 2023, 18:09 | Updated: 6 June 2023, 18:21
Alan Menken on 'The Little Mermaid' music and knowing Lin-Manuel Miranda as a boy! | Classic FM
EGOT-winning Disney legend Alan Menken tells Classic FM about revisiting the music of The Little Mermaid 34 years on, with former fan – and now, co-composer – Lin-Manuel Miranda.
To many, Alan Menken is the undisputed king of Disney music, writing scores for the studio's beloved films from The Little Mermaid and Beauty and the Beast, to Tangled and Enchanted.
And like much of his work for Disney, The Little Mermaid is now being remade as a live-action film for 2023 – with a newly revamped soundtrack, alongside a new collaborator for Menken: Lin-Manuel Miranda.
"Lin and I have a history, because I knew about Lin as a little boy," Menken told Classic FM, recalling the young composer's journey from Disney enthusiast to co-composer.
"This little boy Lin-Manuel Miranda who was obsessed with The Little Mermaid," Menken said. "And y'know, fast forward and here we are, actually collaborating on these new songs!"
The multi award-winning Hamilton composer's original songs for Moana and Encanto have already made an impact, but The Little Mermaid (2023) is Miranda's first collaboration with Menken.
Read more: The Little Mermaid soundtrack: who composed it and what songs feature in the live-action remake?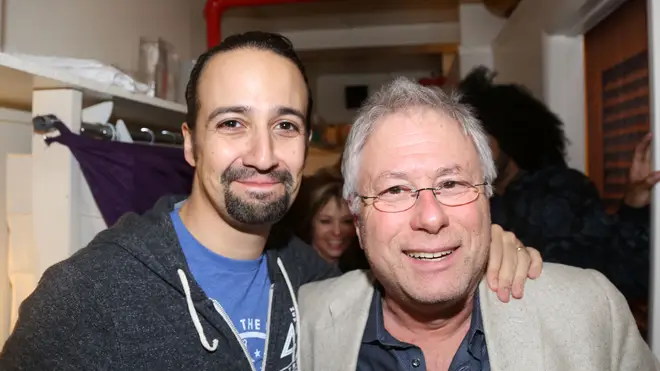 By happy circumstance, Miranda went to the same school system as Menken's niece.
"He went to the Hunter School system with my niece Jenny," Menken explained in a Playbill interview, "And my sister would say, 'There's a boy Lin Manuel-Miranda who's a huge Mermaid fan, [and] he'd like you to sign the poster please.'"
It seems the adoration is mutual. "Lin is really smart, he's a really great person, really great to get along with," Menken told Classic FM. "A lot of experience in theatre, so we had a great time."
Listen to Classic FM at the Movies – a live playlist on Global Player >
Three new songs have been penned by Menken and Miranda for the Disney remake, which contains new lyrics for two of the much-loved, existing songs to include consent and female empowerment. Two songs from the original movie have been completely scrapped.
"There's so much that he has to bring that's fresh in terms of the blend of rap and hip-hop and contemporary styles", Menken said of his working relationship with Miranda. "And for me as the composer, taking those in and working with them is really fascinating.
The new songs, Menken said, "run the gamut from things that are very much in the original wheelhouse or original style of the movie, and things that are much more in Lin's wheelhouse – things like 'Scuttlebutt' – and I think it's a really fresh, wonderful addition to the movie."
Read more: New 'Little Mermaid' film tweaks original lyrics to include consent and female empowerment
Awkwafina, Daveed Diggs, Disney - The Scuttlebutt (From "The Little Mermaid"/Audio Only)
'The Scuttlebutt' is a new song for the 2023 remake, written in Miranda's signature rap style, complete with clever wordplay, as Scuttle the seagull attempts to bring Ariel and Sebastian up to speed with the latest town gossip.
Other new songs for the movie include 'For the First Time', sung by Ariel as she adjusts to life with legs and all the 'firsts' that come with it: climbing, jumping, gravity, and shoes, and 'Wild Uncharted Waters' – a power ballad for Prince Eric.
'Daughters of Triton', the first musical number in the original animation, is missing from the live-action remake. Part of the reason behind the decision is to build anticipation through the beginning of the film, before arriving at what is arguably the film's most iconic and loved song.
Menken told Classic FM: "This starts in a very live-action film way. We don't reach our first song for quite a while, but we're toying and teasing with the themes that people know, and gradually building into these numbers."
Read more: Why this original song by Alan Menken was cut from the 2023 Little Mermaid remake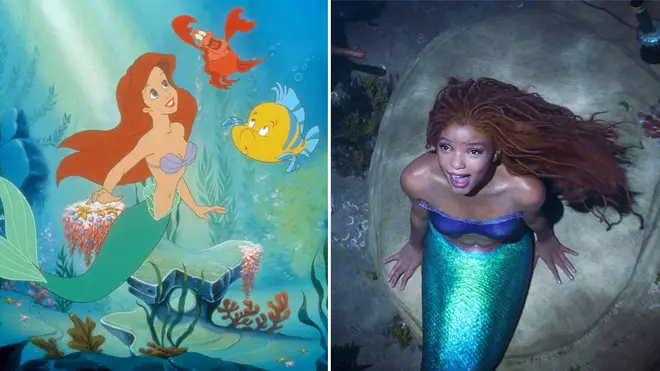 Much of Menken's early work saw him collaborate with lyricist Howard Ashman, until the songsmith's death in 1991, after which he has become closely linked with Tim Rice.
"One of the great things about musicals is that they're the most collaborative form," Menken said. "My feet are in two camps: one is I'm the keeper of the flame of what Howard [Ashman] and I originally created… and then I have a foot in being a part of a new team, and it's a matter of balancing those two."
In fact, the 1989 The Little Mermaid animation was the first film he ever scored. He told Classic FM: "It was an extremely naive film score. I was very, very tune-oriented, the songs were very emotional and had a simplicity and a 'naïveté' to them."
From Beauty and the Beast to Hercules, Aladdin and The Little Mermaid, Menken – who in 2020 became the 16th recipient of the highly sought-after EGOT (Emmy, Grammy, Oscar Tony) is no stranger to the screen and stage.
Returning to that very music 34 years after the animation's release in 1989, Menken described the process as "really gratifying". It's not the first time he's revisited a score he originally wrote for a Disney animation – in fact, far from it.
"Every one of these animated [films] have become Broadway shows and live-action films," he told Classic FM. "It's just an extraordinary experience very time."
Read more: Lin-Manuel Miranda joins 'Hamilton' Broadway cast to surprise 9-year-old girl on Zoom call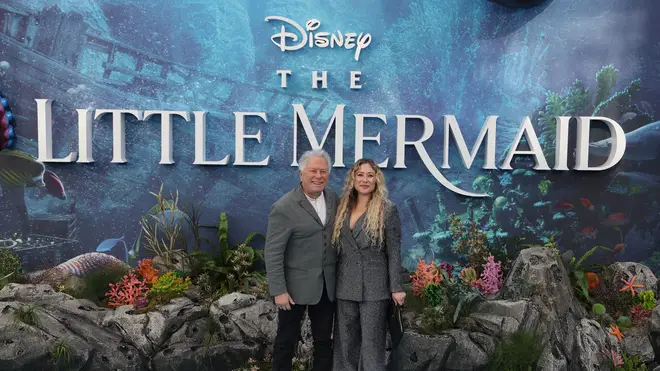 When it comes to the vocal talent involved in the live-action production, Menken and Miranda are dealing with a whole new kettle of fish compared to the original.
Halle Bailey's Ariel and Melissa McCarthy's Ursula bring new dimensions to the classic characters, with a more headstrong mermaid and a divinely flamboyant villain, complete with bioluminescent tentacles.
"I love what both of them have done in this," Menken told Classic FM. "I create the original, and the structure that I know will hold, and so what I want is people to come and play within that structure and make it their own.
"[Bailey and McCarthy's performance] has a direct connection to what Jodie [Benson] and Pat Carroll did, and our original intentions, but they made it their own in the most brilliant and exciting and amazing way.
"In a context like this, I like to step back… let them really find their sea legs, so to speak, without me in the room, so they have a real comfort and a real licence to make it their own.
"There really was very little need for me to give much input, rather than just, 'You're wonderful, I love you'."
Read more: The Little Mermaid soundtrack: who composed it and what songs feature in the live-action remake?
The Little Mermaid is out in UK cinemas from 26 May 2023.