Maxim Vengerov presents exclusive violin masterclass videos for Classic FM
19 May 2020, 16:19 | Updated: 15 February 2022, 10:32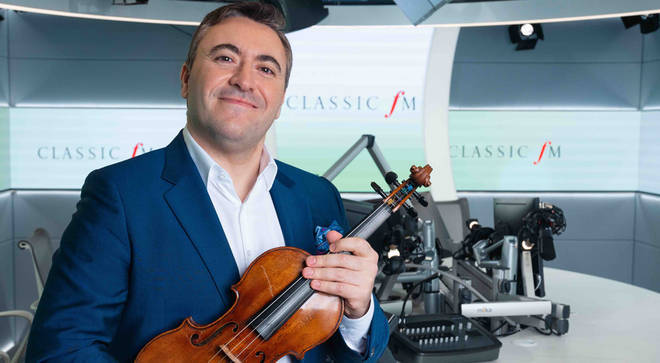 An updating, monthly list of exclusive masterclasses with violin virtuoso Maxim Vengerov, all recorded in celebration of his year-long residency with Classic FM.
The great violinist Maxim Vengerov joins Classic FM in 2020 as the first solo Artist in Residence.
In celebration of the year-long partnership, the world-renowned virtuoso is presenting a series of exclusive masterclasses for Classic FM, providing tips and tricks for playing the violin.
Vengerov – one of the world's greatest living violinists – will demonstrate a series of techniques, such as vibrato and the devilish left-hand pizzicato, as well as ways to make your practice sessions more efficient.
Read more: Maxim Vengerov joins Classic FM as first solo Artist in Residence >
Here is the series so far...
How to play left-hand pizzicato
How to produce and change vibrato
How to play triple stops
Top tips for practising the violin
Throughout the year, Classic FM will broadcast exclusive recordings from Maxim Vengerov, including concertos by Brahms and Tchaikovsky.