Watch Maxim Vengerov's exclusive at-home concert for Classic FM
26 March 2020, 10:44 | Updated: 27 March 2020, 17:19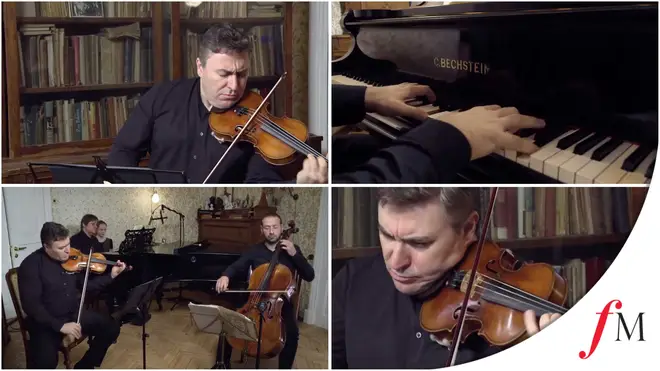 In the video below, Classic FM's Artist in Residence performs a special concert from a living room in Russia – for all of us working from home, self-isolating or looking after the family.
Violinist Maxim Vengerov, Classic FM's Artist in Residence, gave an exclusive online concert from a living room in Russia on Thursday (26 March), for all of us quarantined at home – watch below.
Full Programme
Tchaikovsky: Piano Trio, Op.50
Maxim Vengerov, violin
Boris Andrianov, cello
Peter Laul, piano
–– Intermission ––
Mozart: Violin Sonata No. 32 in B-Flat Major
Maxim Vengerov, violin
Peter Laul, piano
Schubert: Fantasy in C major
Maxim Vengerov, violin
Peter Laul, piano
Video: Nicolai Proleev
Maxim Vengerov | Exclusive At-Home Concert | Classic FM Session
Announced as Classic FM's first ever solo Artist in Residence at the beginning of 2020, Vengerov aims with his Classic FM online concert 'to reach everyone at home' – especially those looking for a moment of beauty, inspiration and clarity through great music to bring light to their day. The concert features chamber works by Tchaikovsky, Mozart and Schubert.
"I am so thrilled to be Classic FM's first solo Artist in Residence," Vengerov said at the time it was announced he would be joining Classic FM. "Working so closely with Classic FM, sharing all my exciting projects with their audiences, means a lot to me."
Read more: some of the best classical music you can stream online >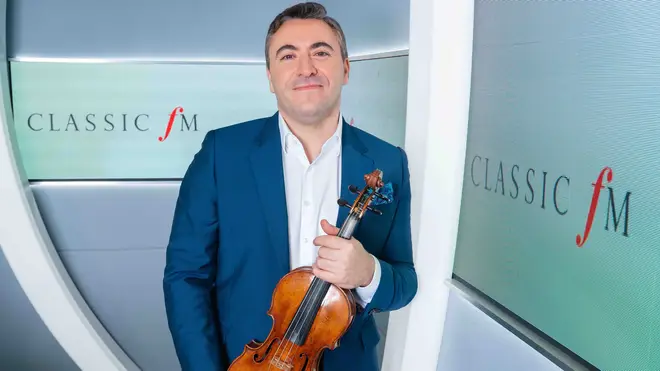 Read more: Maxim Vengerov presents a series of exclusive violin masterclass videos for Classic FM >
Joined by cellist Boris Andrianov and pianist Peter Laul, he performs Tchaikovsky's Piano Trio, Mozart's Violin Sonata No.32 and Schubert's Fantasy in C Major.
The concert was available to watch live here at 2pm on Thursday 26 March, and can be watched above until further notice.
Please note that it includes a short intermission of 10 minutes between Vengerov's performance of the Tchaikovsky and the Mozart, to allow time for resetting the living room stage!
Maxim's performance – and the idea of giving a concert out of his home – comes very much from the heart, at a tough time when people are turning to music for support and a feeling of connection with others.