5 incredible high notes from star boy treble Malakai Bayoh
28 May 2023, 10:54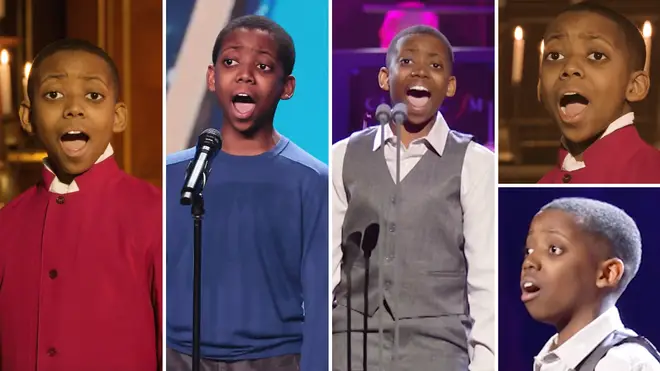 Hear five beautiful, crystal high notes from Malakai Bayoh, a young singer who has enchanted audiences from the Royal Opera House to Britain's Got Talent.
Reaching your teens is a big moment for any youngster. But turning 13 corresponded with an extraordinary six months for this young man.
Malakai Bayoh really is one of the most remarkable singers, who will always touch the hearts of any audience who hears his voice, or sees that winning smile.
In November 2022, the boy treble made his Royal Opera House debut, singing the role of Oberto in Handel's Alcina, alongside some of the biggest opera singers of today. He received critical acclaim, and The Daily Telegraph declared him 'a star in the making'. The opera won a 2023 Olivier Award for best new opera production.
Then, at Christmas, his incredible voice went viral. He was joined by singer and Classic FM presenter Aled Jones for seasonal duets in St Paul's Church, Covent Garden. The videos rapidly spread around the world, amassing more than 25 million views, with social media shares from American actress Viola Davis, among many others.
Read more: 13-year-old treble Malakai Bayoh stuns with virtuosic Mozart in Royal Albert Hall debut
Aled Jones and Malakai M Bayoh sing 'O Holy Night'
A few months later, the young singer made his Royal Albert Hall solo debut, singing Mozart and Handel arias with the orchestra of English National Opera at Classic FM Live.
And then, having conquered the biggest stages in classical music, Malakai set about leaving his mark on the hearts of the nation with a primetime talent show debut. He took to Britain's Got Talent and sang the soaring 'Pie Jesu' from Andrew Lloyd Webber's Requiem.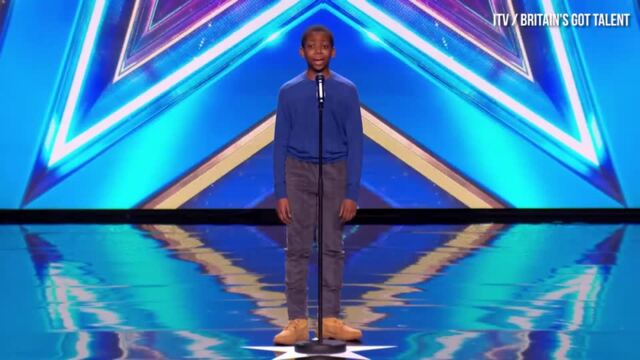 Malakai Bayoh wows BGT judges with angelic voice
It was a performance that won him the competition's famed Golden Buzzer. "One of the best voices I think I've ever heard," the normally unflappable Cowell said afterwards.
Malakai's journey in the finals of the competition continues next week, from Monday 29 May.
Malakai's success comes from his incredible musicianship and ability as a musical communicator. But it's also due to the sheer beauty of his treble voice, and those crystal clear high notes. Watch at the top of this page, in a collection of our favourite stratospheric tones.
Read more: Malakai Bayoh sings sublime Handel aria to 5,000-strong audience at Royal Albert Hall
What voice type is Malakai Bayoh?
Malakai Bayoh is a boy treble. Trebles are commonly found in the choir stalls of cathedrals, churches and college choirs like that of King's College, Cambridge. With a similar range as a soprano, a boy treble can also sing opera roles written for sopranos, particularly when it come to the light and virtuosic arias of the Baroque and Classical eras.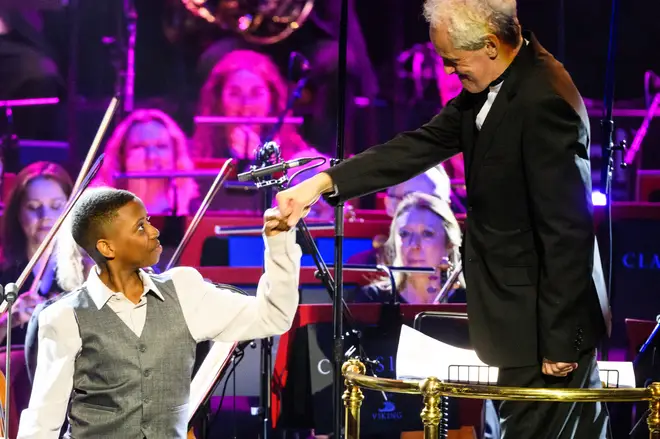 Malakai began singing as a Chorister at St George's Cathedral, Southwark. He attends The Cardinal Vaughan Memorial School in West London and sings with the School's acclaimed Schola Cantorum, under the direction of Scott Price.
Away from singing, he enjoys playing computer games, the saxophone and supporting Liverpool Football club. When he is older he wants to be – we're all delighted to hear – an opera singer.