Who is Anna Netrebko, the Russian operatic soprano?
13 June 2018, 13:32 | Updated: 15 June 2018, 16:48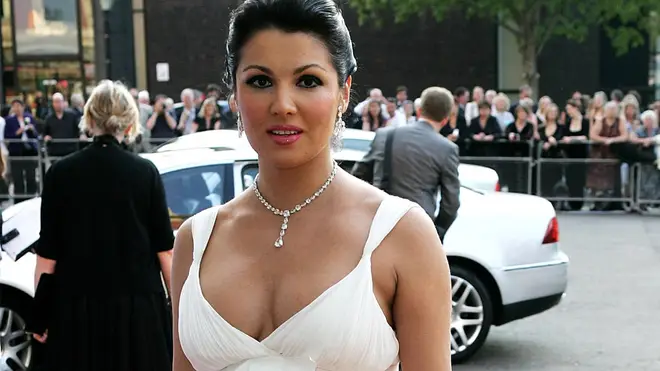 Anna Netrebko is one of today's best known sopranos and will be singing at the Red Square Gala Concert in Moscow today, ahead of the FIFA World Cup 2018 Opening Ceremony.
Anna Netrebko is a 46-year-old operatic soprano, born in Krasnodar, Russia.
While studying at Saint Petersburg conservatoire, she worked as a cleaner at the Mariinsky Theatre, where she would watch in on opera rehearsals for free. She later auditioned at the theatre, where conductor Valery Gergiev spotted her and became her vocal mentor.
Anna made her operatic debut at the Mariinsky Theatre aged 22, playing the title role of Susanna in Mozart's Le nozze di Figaro. A year later, she took on the role of the Queen of the Night in The Magic Flute, under conductor David Milnes.
She made her United States debut a few years later in 1995, when Gergiev cast her as the lead role in a San Francisco Opera production of Glinka's Russlan and Lyudmila. She continued to sing with the San Francisco Opera on a regular basis, mainly in Russian and Italian roles.
Anna now has dual Russian and Austrian citizenship and has homes in Vienna, Austria and New York.
G. Puccini - O mio babbino caro - Anna Netrebko
She's an award-winning soprano
Described as 'Audrey Hepburn with a voice', Anna Netrebko's beautiful, dark and distinctive sound, coupled with her elegant and alluring stage presence have won her both popular and critical acclaim worldwide.
In 2003, Anna was named Opernwelt's Female Singer of the Year. A year later, she was awarded the State Prize of the Russian Federation.
She featured in Time magazine's Time 100 list in 2007, while Musical America journal called her "a genuine superstar for the 21st century", naming her Musician of the Year in 2008.
In 2017, the Austrian government named her Kammersängerin ('chamber singer'), an honorary title reserved for the greatest classical and operatic singers.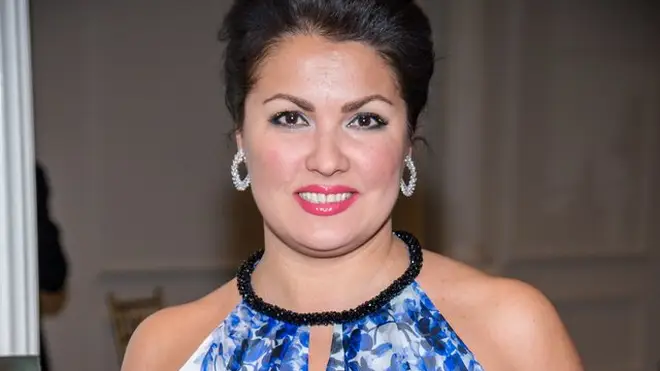 Anna has a son, Tiago Netrebko
Anna had a son, Tiago, with her former partner, Uruguayan bass-baritone Erwin Schrott, in 2008. Tiago, who is mildly autistic, lives with Anna and her now-husband, Azerbaijani tenor Yusif Eyvazov.
Anna and Yusif met as co-stars in rehearsals for a production of Manon Lescaut in Rome. In December 2015, the couple married at a beautiful ceremony in Vienna, and tenor Plácido Domingo attended their wedding.
Anna on Instagram
The soprano has 346,000 followers on Instagram, where she frequently posts entertaining snaps of her rehearsals, travels and family life.
The soprano is also popular on YouTube. Her performance of 'Casta Diva' from Vicenzo Bellini's Norma has racked up 2.4m views, while a video of her singing 'The Flower Duet' with mezzo-soprano Elīna Garanča has amassed 17 million views.
Anna Netrebko - Casta Diva (Norma by Vincenzo Bellini)