Met Opera ordered to pay Anna Netrebko $200,000 for cancellations over Putin ties
20 March 2023, 12:26 | Updated: 20 March 2023, 15:55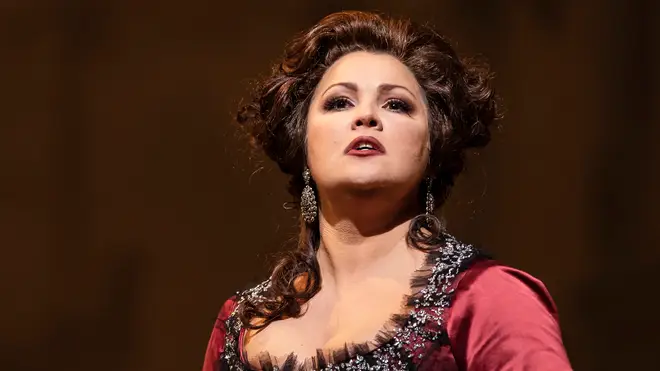 Anna Netrebko will receive a $200,000 pay-out from the Met Opera after the company cancelled a number of her performances last year, over her association with Putin.
Russian soprano Anna Netrebko had several performances cancelled last year by the Metropolitan Opera in New York, after she declined to denounce Russian president Vladimir Putin following the invasion of Ukraine.
The Met Opera has now been ordered to compensate Netrebko based on the contractual 'pay or play' agreement, which requires arts organisations to pay performers even if they later choose not to keep them on.
Netrebko will be paid $200,000 for 13 cancelled appearances at the Met, including in two Verdi operas, Don Carlo this season and La Forza del Destino next season, according to the New York Times.
At the time of the cancellations, the Met said the opera singer had refused to comply with their demand to denounce Putin, which violated its conduct clause.
Netrebko went on to condemn the war in Ukraine, but told French newspaper Le Monde: "I was also asked [by the Met] to declare myself against Vladimir Putin. I replied that I had a Russian passport, that he was still the president, and that I could not utter these words publicly. So I refused."
Read more: Ukrainian soprano drapes herself in flag during powerful 'Turandot' curtain call at Met Opera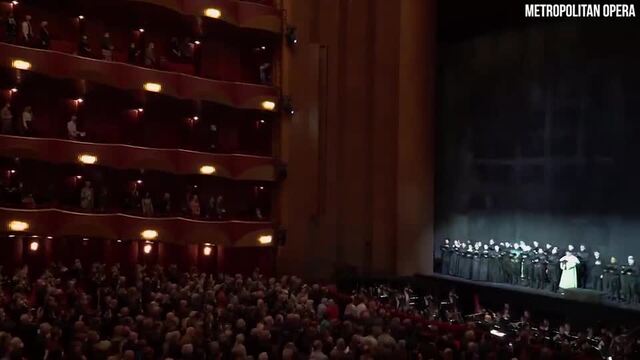 Metropolitan Opera perform national anthem of Ukraine
Arbitrator Howard C Edelman ruled last month that while there was "no doubt she was a Putin supporter, as she had a right to be", aligning with the Russian president was "certainly not moral turpitude or worthy, in and of itself, of actionable misconduct".
However, Edelman ordered Netrebko pay a penalty of nearly $30,000 for "highly inappropriate" statements that she made after the invasion of Ukraine, including a text she published on social media in which she called her Western critics "evil".
In response to the ruling, the Met's general manager Peter Gelb told the Times: "Although our contracts are 'pay or play,' we didn't think it was morally right to pay Netrebko anything considering her close association with Putin.
"It's an artistic loss for the Met not having her singing here. But there's no way that either the Met or the majority of its audience would tolerate her presence."
Read more: Soprano Angel Blue drops out of Verona opera over Anna Netrebko Blackface scandal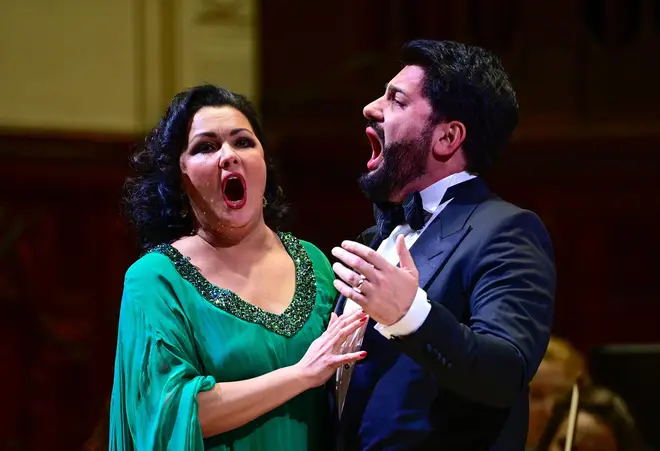 The Met announced on Friday that it was firing Netrebko's husband, tenor Tusif Eyvazov, from a production of Tosca set to open on 30 March, for his association with Netrebko.
Last summer, soprano Angel Blue withdrew from a performance at the Arena di Verona after pictures emerged of Netrebko wearing Blackface in a production of Aida at the Italian venue. Eyvazov criticised Blue's response, saying that it was "disgusting" that she had withdrawn, and questioned why she had not done so when Aida first opened.
Read more: 'Everywhere in the world used to have Blackface' – opera festival defends Anna Netrebko controversy
Gelb said that he "had hoped Eyvazov would withdraw from the production but that he had decided to fire him primarily because of comments he made last year criticising the soprano Angel Blue after photos of Netrebko […] in dark makeup circulated on social media".
The Met said Eyvazov would be compensated for the cancelled performances of Tosca, in which American tenor Matthew Polenzani will now play Cavaradossi.