The 10 greatest film scores of all time, according to a movie expert
14 August 2020, 11:34 | Updated: 14 August 2020, 11:45
Saturday Night at the Movies presenter Andrew Collins summarises why these 10 film scores are unquestionably the very best of all time. And... scene.
We're partnering with Radio Times to reveal the nation's Top 100 film scores of all time.
And Classic FM presenter and journalist-slash-film music aficionado Andrew Collins has told us what he thinks the very best film scores of all time are (watch above).
Disagree? Voting is open in the Classic FM Movie Music Hall of Fame, which culminates in a countdown of the nation's Top 100 pieces of movie music in the last weekend in August. Voting is open until Sunday 23 August, so don't miss the chance to tell us what YOU think the ultimate score is.
Even better, everyone who votes will be entered into a prize draw for the chance to win £500, an iPad or a Sony Sound Bar.
If you are still on the fence, though, or looking for some inspiration, here are Andrew's top picks – from Max Steiner's epic score for Gone with the Wind, to Hildur Guðnadóttir's award-winning soundtrack for Joker.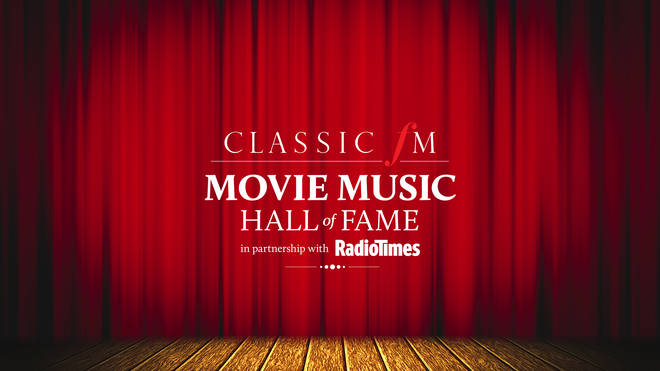 Max Steiner: Gone with the Wind (1939)

Epic historical romance set against the American Civil War: two hours 36 minutes long, the score contains 99 individual pieces of music. Frankly – 80 years on – we still give a damn.

Leonard Bernstein: On the Waterfront (1954)

Bernstein's only non-musical film score, so something of a rarity. He brings hoofing dynamism and a certain syncopated rumble to Brando in black-and-white.

If you want to hear jazz turning the film score on its head, this could be contender!

Bernard Herrmann: Vertigo (1958)

One of my favourite scores of all time from one of my favourite films of all time: Alfred Hitchcock delivers a noir-ish story of obsession and Herrmann paints the big reveal in a queasy neon green.

Elmer Bernstein: The Magnificent Seven (1960)

Arguably the greatest western score ever – bam-bam-bam-bam, bam-bam-bam-bam-bam! Not even released as an LP at the time, it gives The Big Country and Once Upon A Time in the West a gallop for its money.

John Williams: Jaws (1975)

Two notes: dur-dum, dur-dum, performed on a tuba. John Williams claimed it was "more threatening" than the French horn – and who are we to disagree?

Remember – the music had a lot of work to do when the mechanical shark blew a gasket…

John Barry: Out of Africa (1985)

John Barry, best known for the Bond movies, proved he was just as tight for this Oscar-winning, widescreen romantic adventure. Not only that, he did it in 33 mins apparently.

Ennio Morricone: The Mission (1986)

We lost Morricone this year, but his musical legacy will outlive us all. An epic story of missionaries in Paraguay, scored to summon an indigenous choir and 'Gabriel's Oboe', played Pied Piper style.

Rachel Portman: Emma (1996)

For me the finest score from any Austen adaptation, and there have been a pretty few.

Portman's grounding in the classical arts makes music that encourages you to dance! I often wake up with Emma in my head before I start the day! Listen our for a "bittersweet clarinet" to identify Emma...

Hans Zimmer: Interstellar (2014)

The year 2067, crops are failing, you can write your name in dust on the table, and Earth's last hope is Matthew McConaughey, tasked with finding a new planet via a wormhole in space. How do you conjure all that in music? Ask Hans Zimmer, of course...

Hildur Guðnadóttir: Joker (2019)

In this original origins story for longtime Batman foe the Joker, Joaquin Phoenix seems unable to stop laughing in inappropriate situations. When he dances down some steps, Guðnadóttir really sends in the clowns!