Quarantined Italian neighbours sing together across the streets during Siena lockdown
13 March 2020, 15:58 | Updated: 13 March 2020, 16:20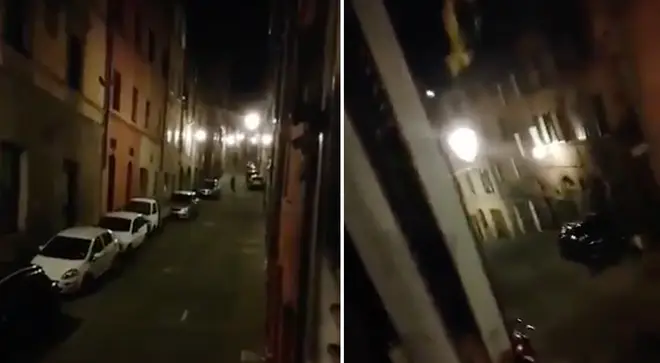 A powerful moment of music during the government-imposed coronavirus lockdown in Siena, Italy – as neighbours lean out of their windows to sing together.
Poignant footage has emerged of neighbours singing together across the streets, during the lockdown in Siena, Italy.
The video has been shared widely across social media, as the whole of Italy – a country of some 60 million people – has been put under quarantine in a bid to prevent further spread of the novel coronavirus.
Confined to their homes, neighbours joined together to sing 'Canto della Verbena' (And While Siena Sleeps), a traditional folk song of Siena, across the Tuscan city streets.
The video (watch below) was shared on Twitter by writer David Allegranti, who said: "In Siena, the city to which I am very attached, you're in your homes but you sing together as if you were on the street. I was moved."
Read more: New York's Met Opera and Carnegie Hall shut down due to coronavirus >
English composer and former Classic FM presenter Howard Goodall also shared the video, saying: "As evening falls in locked-down Siena, citizens confined to their homes are singing together as if they are on the street. What a moving testament to the instinctively musical & open-hearted people of Italy."
The Atlantic writer Rachel Donadio wrote: "This is beautiful. People closed in their houses in Siena, but singing together through the windows."
Read more: All the major classical music events cancelled due to coronavirus so far >
Since the video was published, more footage has emerged of neighbours in Naples, southern Italy, singing in solidarity from their apartment building windows.
Italy has seen the most coronavirus cases outside of China, with 1,016 deaths and the total number of people infected with COVID-19 standing at 12,462.
Coronavirus, now declared a pandemic, has caused several classical music venues to close including Italy's iconic Teatro alla Scala in Milan, and has affected performances and tours worldwide.