The incredible 14-year-old self-taught violinist who fled Syria and joined Sydney Youth Orchestra
16 January 2019, 11:28 | Updated: 17 January 2019, 09:39
After a turbulent childhood in the midst of a war zone, young musician Aboud turns his life around using his incredible gift
For most 14-year-old Syrians living in Aleppo, life is a series of great challenges – but one young boy has managed to turn his luck around.
Born into a war zone, Aboud Kaplo is a self-taught violinist who originally used his talent to help him cope with his city's ongoing conflict.
As the Syrian unrest escalated, Aboud and his family fled to Lebanon carrying only their essential belongings – including the boy's rickety, child-sized violin.
While seeking refuge in Beirut, they met a musician from the University of Oxford who quickly realised Aboud's skill and loaned him a restored, full-size violin from the university's archives.
The musician was Susie Attwood, a former student and violinist at Oxford university, who had met Aboud while filming The Wait – a movie about Syriac Christian families waiting in a monastery in Lebanon in hope of receiving a visa for a new country.
Since then, life has become a very different story for the young performer…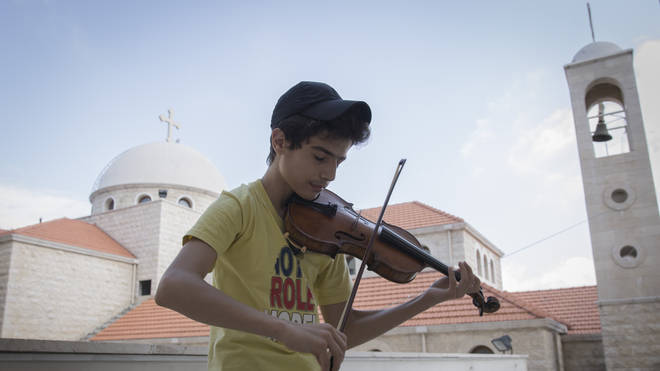 New strings – and new horizons
It's not every day that you're given a violin after a chance encounter – and the university's donation to Aboud was extra special.
With more than 2,000 instruments dating from medieval times, Oxford's Bate Collection is rather exceptional.
The violin they sent to Aboud, which is manufactured by German brand Wolff Brothers, is a 19th-century instrument with a heart-warming history.
Andy Lamb, the Collection's manager, said: 'The moment I read about this lad's situation, I realised that the Bate Collection and Faculty of Music could make some kind of positive contribution towards his quality of life.
"I immediately had an instrument in mind. It belonged to a former curator, Dr Hélène Larue, a very generous person, and I knew that if she had been confronted with this situation, she would have donated an instrument instantly."
After receiving this exquisite gift, the teenage string enthusiast hasn't been able to put his violin down and has now joined the Sydney Youth Orchestra.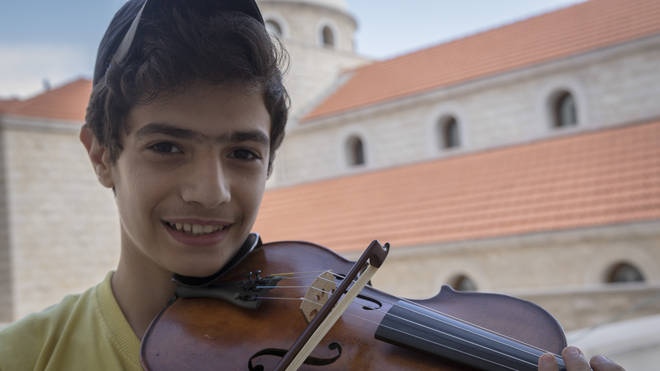 From Aleppo to Sydney
Despite his lack of music education while living in Syria, Aboud's passion and commitment for teaching himself the violin has led him to happier times.
Through sheer determination and a lot of YouTube tutorials, he has landed himself a scholarship with the prestigious Sydney Youth Orchestra and now lives in Australia with his family.
Since his arrival, Aboud has been receiving weekly violin lessons in the traditional Western Classical style to ensure that he can read well and play in orchestras or chamber ensembles.
Speaking to SBS News about the opportunity, Aboud said: "I love playing the violin because I can express myself; when I'm sad I play the violin… when I'm happy. Every time when I feel, I play the violin."
When Susie Attwood heard the news, she said: "I got a message from Aboud's mum with this picture of him in Sydney with a violin on his back – a selfie with his family in the background.
"It's amazing that this violin has travelled from Oxford to Lebanon and now all the way across to the other side of the world to Australia. He takes good care of it and I hope that he'll be able to take lessons soon and fulfil his dream."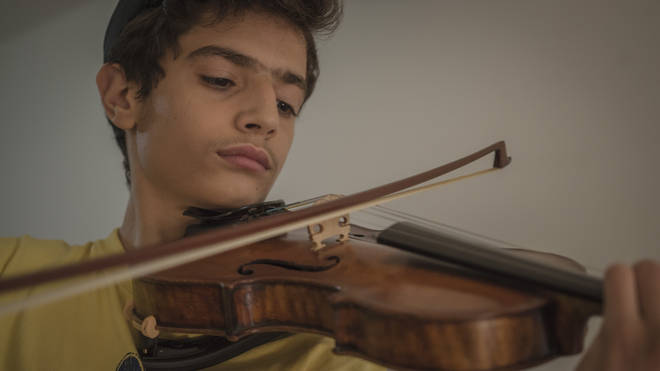 His father, Amanouel Kaplo, added: "I'm very proud, he has known his way since childhood, and he has always loved music."
The orchestra is delighted to welcome Aboud and will be helping him to improve his technique even further by teaching him music theory.
The orchestra's general manager Mia Patoulios commented: "He has this beautiful understanding of music and I think that's the thing that unites all our young people."