Classic FM welcomes the Whitehall family and announces Father's Day special with Jack and Michael
13 June 2023, 08:30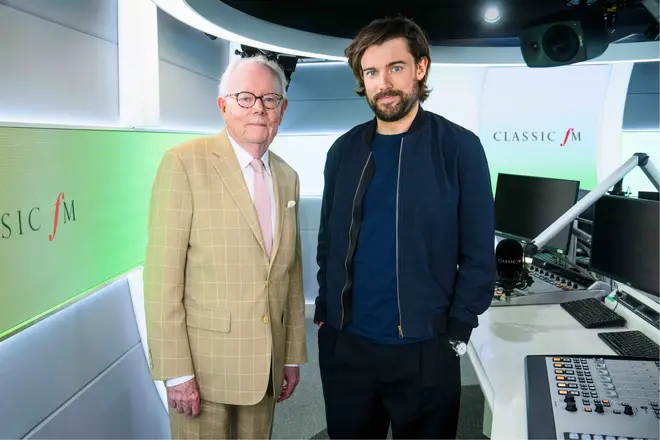 'The Whitehalls on Father's Day', which sees hilarious father-son duo Jack and Michael Whitehall reunite, will be followed by a three-part series 'Crotchety Composers' hosted by Michael and Hilary Whitehall.
The much-loved Whitehall family – Jack, Michael and Hilary – are joining Classic FM to present two special new programmes.
The Whitehalls on Father's Day will see the hilarious father-son duo reunite once again, as actor, comedian and writer Jack Whitehall teams up with his father Michael, a veteran showbiz agent and producer, to front a Father's Day special on Sunday 18 June at 9pm.
The one-off programme will feature music from some of the famous family dynasties in classical music including Leopold and Wolfgang Amadeus Mozart, as well as J.S. Bach, who's often referred to as the 'father of classical music'.
Jack and Michael will share their favourites, including Jack's childhood pick – the Theme from E.T. The Extra Terrestrial by John Williams – and a piece that Jack remembers was played permanently in the Whitehall household when he was growing up, Veni Creator, sung by the Choir of Monks from Ampleforth Abbey.
He also opens up about becoming a dad, while Michael will reveal some of the personal stories behind the music he loves, including a piece he used to play when Jack was a baby: The Beyondness of Things by John Barry.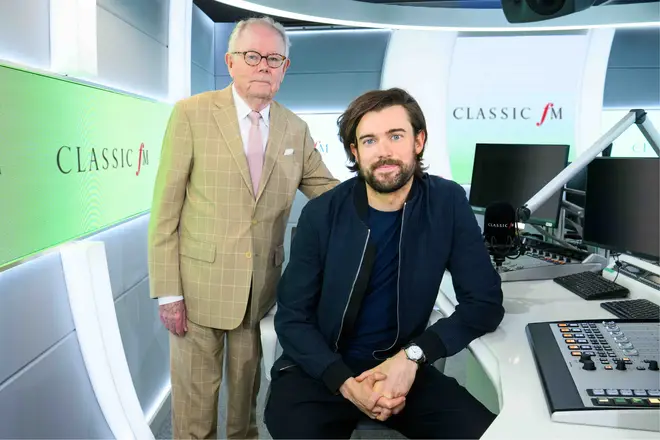 Then from Sunday 25 June, following their successful podcast The Wittering Whitehalls, the inimitable husband and wife double act, Michael and Hilary Whitehall, will present Crotchety Composers. The special three-part Sunday night series will explore some of classical music's most celebrated composers, showcasing their best-loved music whilst also revealing another side to their genius, with tales of short-tempers, grouchiness and witty put-downs.
They will feature the famously grumpy Beethoven, who would stop playing if audiences didn't give him their full attention; the irritable Brahms, who once said, "If there is anyone present whom I have not insulted, I beg his pardon", and Rachmaninov, whom despite his success, seldom smiled in photographs and was once dubbed a 'six-foot scowl' by Stravinsky.
Michael Whitehall, said: "The elegiac and romantic Rachmaninoff's Second Symphony, particularly the second movement, is one of my favourite pieces of music. I can't believe Rachmaninoff was grumpy and if he seldom smiled in photos, I'd do the same. I hate being photographed."
Philip Noyce, Classic FM's managing editor, said: "We're delighted to welcome the Whitehalls to Classic FM for some very special programmes. It will be a really enjoyable listen on Father's Day, especially as Jack is preparing to become a dad for the first time, as the popular father-and-son duo celebrate the classical music that's important to them.
"Then Crotchety Composers will be a frank and honest look at the human side to some of the most famous composers with some fascinating insight and a trademark Michael Whitehall opinion or two, as he so often does on The Wittering Whitehalls podcast, combined with Michael and Hilary's love of classical music; it's a perfect pairing."
'The Whitehalls on Father's Day' and 'Crotchety Composers' will be available on Global Player for an extended period.