Self-isolating choir members sing new psalm 'in time of coronavirus'
20 April 2020, 12:33 | Updated: 20 April 2020, 14:43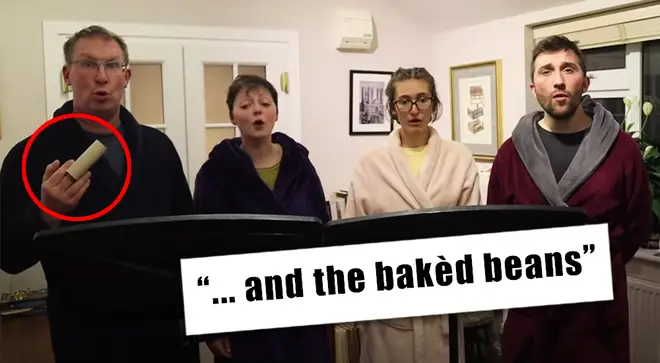 Four quarantined singers give "a little choral encouragement" to the world, with some psalmic solidarity in the coronavirus crisis.
In these uncertain times, many are turning to music for comfort and joy. These four singers, who are self-isolating together in Leicestershire, have gone viral with their new psalm on the experiences of living in quarantine.
'Psalm 151 (in a time of Coronavirus)' was written by a friend of the choir and has had over 80,000 views on YouTube since its publication in March.
"We've all ended up isolating together here in Aylestone for mutual support during the lockdown," they told the BBC.
"We'd seen lots of choirs and friends on the Internet, putting out recordings and stuff they'd done to try and sing together via the miracle of technology."
Read more: Family recreates Les Misérables song in quarantine spoof >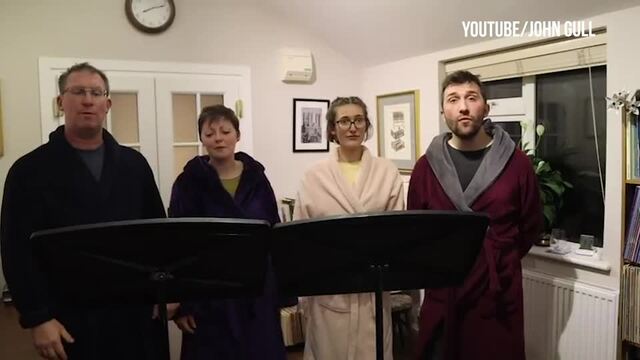 Self-isolating choir members sing new psalm 'in time of coronavirus'
As church music lovers will know, when singing psalms you have to be inventive with the rhythms, pacing and phrasing, to make scripture and tune to fit together. With that in mind, particular appreciation go to the "bakèd beans".
"It's definitely not in the Old Testament, nor is it by David," the choir said of the new text, which is all related to the current coronavirus crisis.
With the lyrics – which include lines such as "Smite them, O Lord, that washeth ǀ not their ǀ hands" – the choir members said they "wanted to get the message out there that you should be staying home and staying safe".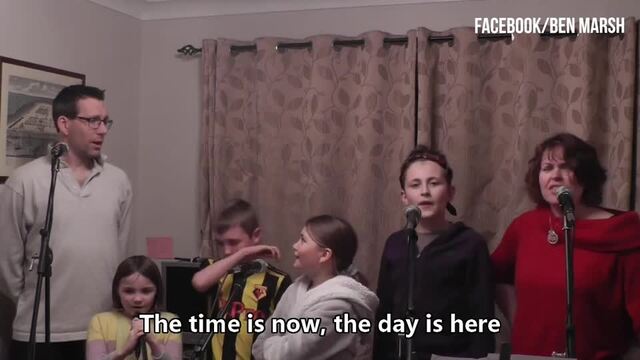 Family's Les Misérables parody goes viral
The quarantined choir – conveniently formed of a soprano, alto, tenor and bass – started self-isolating together after Chris Hiam and Francesca Burbela moved in with husband and wife, Roxanne and John Gull.
They told the publication they are "gobsmacked" by the reaction to the video.
"Not everybody would go out to listen to psalm music or church music, so it's nice we've been able to introduce that to people in a more approachable way," one member added.