Can you name the composer from their beard?
27 June 2017, 14:07 | Updated: 18 July 2018, 16:23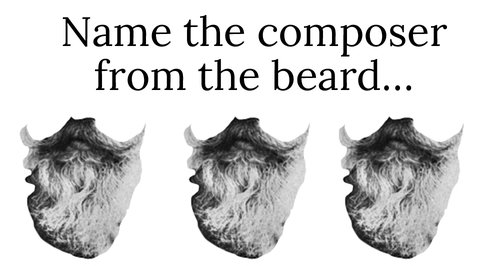 We've cut out the facial fuzz of ten great composers – how many of them do you recognise?
The men of classical music have given us some of the greatest beards and 'taches the world has ever seen.
But how many of them can you match with the right composer?