Can Ansel Elgort really sing? Actor to play Tony in West Side Story remake
3 October 2018, 14:51 | Updated: 3 October 2018, 16:56
The American actor has just been cast as Tony in the upcoming remake of 'West Side Story', directed by Steven Spielberg. But can he sing?
Ansel Elgort, who recently starred in Baby Driver (2017), has been cast as the lead male role in West Side Story.
The film is a remake of the 1961 musical film about the love story of Tony and Maria, set against the backdrop of New York's warring gangs.
Elgort, who will play Tony, will sing 'Maria', 'Something's Coming' and other well-known songs from the famous soundtrack by Leonard Bernstein.
Elgort's acting chops aside (he was nominated for a Golden Globe Award for his performance in Baby Driver), the 24 year old also trained at the School of American Ballet in New York City for five years.
He told Vanity Fair: "I was in the S.A.B. for five years. The reason I even tried to get into S.A.B. was because of musical theatre, because I wanted to do musical theatre."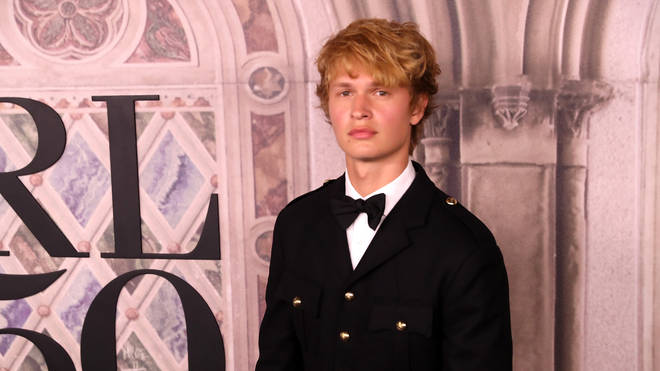 Elgort also showed off his pipes last year on The Late Late Show with James Corden, in a riff-off with Jamie Foxx.
He impressed the audience with a soulful performance of 'Easy' by the Commodores.
Elgort switched seamlessly into his upper range, suggesting he will have no problem with the tenor notes in 'Maria' and 'Tonight'.
The actor has previously found musical success on SoundCloud, where he uploaded original tracks and remixes under the pseudonym Ansolo. Gaining some success in EDM (electronic dance music), Elgort appeared at a number of major music festivals.
Spielberg is expected to only cast actors who can sing, after the original 1961 film was criticised for its reliance on vocal dubbing.
Jimmy Bryant did all the singing for Richard Beymer (Tony), while Natalie Wood's (Maria) vocals were all dubbed by Hollywood's famous 'ghost singer', Marni Nixon.
"Frankly, I think they used to create that kind of attitude too much — allowing them to have the illusion when they knew all along that she wasn't good enough," Marni said in an interview with The Washington Post.
West Side Story does not yet have a release date.
Photo credit: The Late Late Show with James Corden; The Mirisch Company