10 great movies about magic
18 February 2014, 17:45 | Updated: 6 January 2017, 14:45
Magic, music and movies have gone together since the earliest days of cinema. Here are ten of the best films about conjuring, trickery and the power of illusion.
1. Excelsior, Prince of Magicians (1901)
Our first movie is also the most ancient. 113 years ago, Georges Méliès, the French impresario-magician-cartoonist-turned-filmmaker produced this two-minute classic. Top marks for bravery to the sorcerer's apprentice who also turns out to be his main prop. The music from what sounds like a Viennese coffee house band adds a certain élan.
2. Hugo (2011)
Georges Méliès pops up as a character in Martin Scorsese's magical adventure about a boy who lives alone in a Paris railway station. Ben Kingsley (pictured) and Jude Law starred. Hugo also boasted an uplifting, Oscar-nominated score by Howard Shore, and made prominent use of Danse macabre by Saint-Saëns and music by Satie.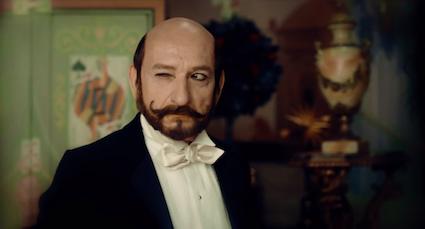 3. The Sword in the Stone (1963)
The wizard Merlin trains the future King Arthur for royal duties – some a little more dangerous than shaking hands after the Royal Variety Performance... especially when the witch Madam Mim drops in. One of Disney's least memorable soundtracks although Merlin's spell song, Higtius Figitus, is ripe for revival.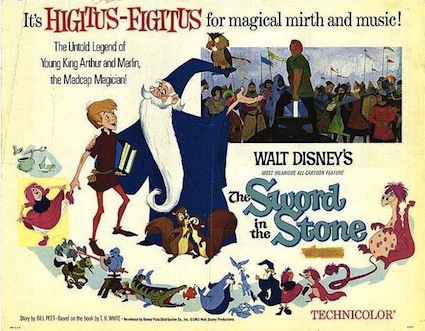 4. The Illusionist (2006)
A superb cast pulled off a real trick of their own with this romantic, mysterious, grown-up fairy tale. Edward Norton as an intense and mystifying magician is locked into a battle of wills against Rufus Sewell's arrogant Viennese Prince. Philip Glass provided a mesmerizing soundtrack.
5. The Wizard of Oz (1939)
The wonderful Wizard of Oz turns out to be not quite the magician hoped for by Dorothy Gale and her travelling companions. But the cinematic magic was truly unsurpassed at the time – and pretty much since. Herbert Stothart won an Oscar for Best Original Music Score, and there's a couple of classical excerpts to listen out for: Mussorgsky's A Night on Bald Mountain, played during the scene where Dorothy is resecued from the Wicked Witch of the West's castle; and a snatch of Schumann's piano piece The Happy Farmer heard at several points in the film, the first being when Toto runs away from Miss Gulch.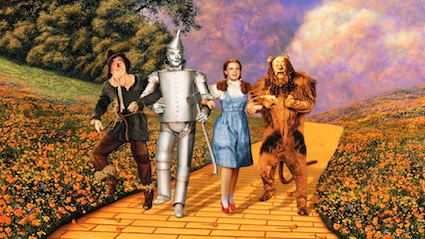 6. Oz the Great and Powerful (2012)
In this Wizard of Oz prequel, James Franco played a none-too-pleasant carnival conjuror taking the road later to be trod by Dorothy et al. Visually enchanting and enthralling, every prop comes hurtling towards the audience in eyeball-bursting 3D. The score by Danny Elfman would not have been out of place in one of his Tim Burton films and was, to be honest, a bit lacking in songs.
7. Harry Potter series (2001-2011)
Everything about this franchise tested the bounds of credulity – the kids appeared to age before our very eyes, Dumbledore transformed from one actor to another without anyone noticing and Hermione ended up with Ron. Oops, spoiler. The musical sound world kicked off by John Williams and taken on by Patrick Doyle, Nicholas Hooper and Alexandre Desplat got more intensely sinister to match the darkening narrative.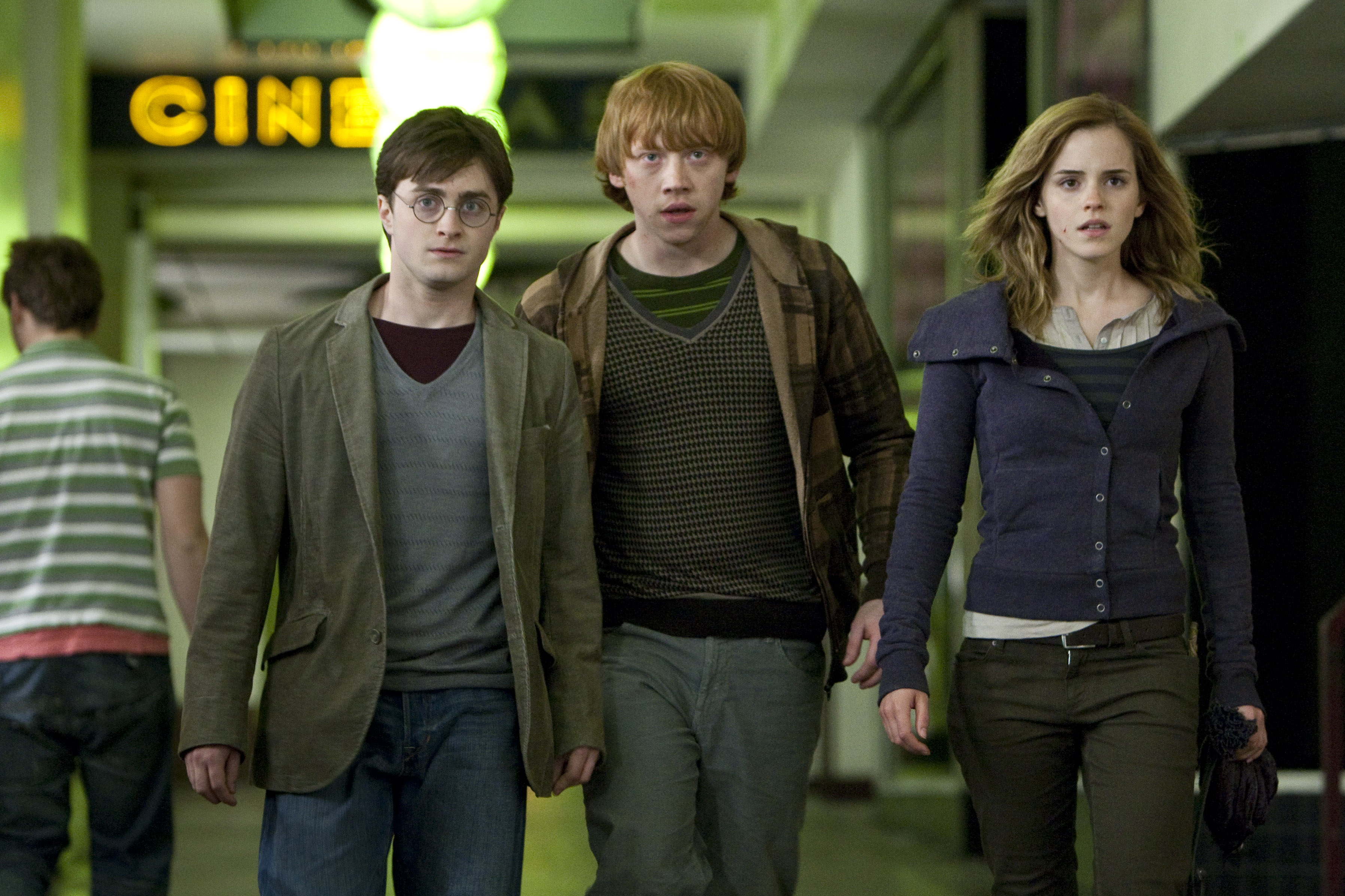 8. The Prestige (2006)
The rivalry between two magicians becomes more pronounced when they attempt to perform the ultimate illusion. A film as baffling as David Bowie's appearance as electrical genius Nikola Tesla. David Julyan provided suitably menacing music.
9. Magic (1978)
Anthony Hopkins played Corky, a mediocre magician who introduces a foul-mouthed ventriloquist's dummy called Fats into his act to save it. The thing is - Fats won't let Corky have a life, let alone unique knitwear. Jerry Goldsmith created a haunting harmonica theme for Fats, which battles throughout the entire score with a jazz-tinged relaxed theme for Corky.
10. Fantasia (1940)
In Disney's visualisation of Dukas' The Sorceror's Apprentice, Mickey Mouse had his finest movie moment - marshalling the forces of the universe but falling to stop his bucket-carrying brooms from running amok. It's hard now to hear this piece and not remember the action.