The Stranger Things cast are also a bunch of talented musicians
5 July 2019, 16:55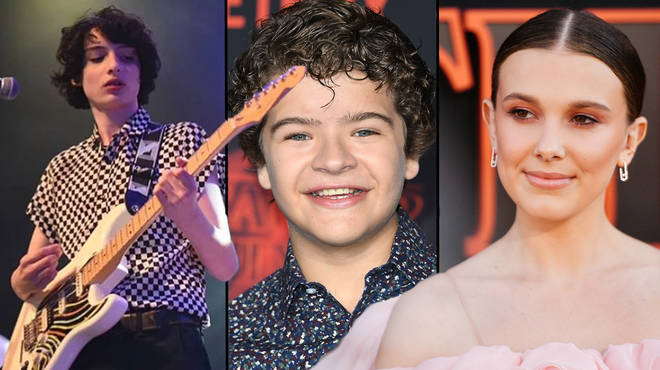 The child actors in Stranger Things are also talented musicians.
Netflix's hit show Stranger Things has been a roaring success since it first aired in 2016 - not least for its incredibly talented cast. But did you know they also play instruments?
Here's the lowdown...
Finn Wolfhard
Mike Wheeler actor Finn Wolfhard is also the guitarist and lead vocalist for alt rock band, Calpurnia.
Wolfhard not only performs in the band, but also writes the majority of their songs!
Millie Bobby Brown
MBB has always been comfortable in front of a camera, it seems, uploading videos of her singing various covers to YouTube from a young age.
Not only are there clips of her impressive vocals on the social media site, the star - who plays Eleven in Stranger Things - has also sung on Jimmy Fallon and performed 'Uptown Funk' with her co-stars Gaten and Caleb at the 2016 Emmys. Is there no end to her talent??
Charlie Heaton
British actor Charlie Heaton, who plays awkward teen Jonathan Byers in the Netflix show, is also a musician in his spare time.
Before he got into acting, Heaton played the drums in several rock bands - even moving to London when he was 16 to pursue a career in music.
It was during his stint playing in Comanechi that he met his former partner and lead singer, Akiko Matsuura. They also have a son together named Archie.
Heaton is now dating co-star, Natalia Dyer, who plays Nancy Wheeler in Stranger Things.
Gaten Matarazzo
Arguably one of the best elements of Stranger Things, Dustin Henderson actor Gaten Matarazzo is a keen musician beyond the Netflix show.
With an impressive set of vocals, Gaten is in a band called Work in Progress - and has already collaborated with the likes of Paramore and Kelly Clarkson. No big deal.
So there you have it! They're not just fantastic actors, they're pretty decent musicians, too.
Stranger Things Season 3 is out now on Netflix.