Peaky Blinders soundtrack: what makes the theme song 'Red Right Hand' so sinister?
31 July 2019, 13:06
The poetic, pulsating track that opens 'Peaky Blinders' has minimal instrumentation, and an 'outlaw quality' that makes it a perfect fit for the TV show.
Peaky Blinders is the TV drama which follows the fictional lives of a gangster family, in the lawless streets of 1920s Birmingham.
The BBC Netflix series, which is about to see its fifth season, is set in the aftermath of World War I and stars Cillian Murphy as Tommy Shelby.
And for the soundtrack geeks among you, that means a return of the eerie opening Peaky Blinders main theme ('Red Right Hand'), written by Nick Cave & The Bad Seeds.
It's a huge compliment that we're amazed the track – famous for its pulsating, repeated intro and Nick Cave's deliciously dark, baritone voice – wasn't written especially for the TV show. In fact, it came out 25 years ago.
"It's a song that has fairly humble beginnings," Bad Seeds co-founder and co-writer on 'Red Right Hand' Mick Harvey, tells NY Post. "Much of it came from a jam we were working on when we were writing songs for our album Let Love In."
Harvey goes on to say Nick Cave, the lead singer on the track, wasn't immediately sold on 'Red Right Hand' and its repeating groove (listen above).
But the band persuaded him to reconsider, and he eventually wrote lyrics depicting a dark, ominous figure who wanders the earth ('he's a man, he's a ghost, he's a god, he's a guru'), striking both fear and awe wherever he goes.
"I still find it all mysterious," says Harvey. "I don't want to know the details, and I'd never ask Nick. Sometimes it's better to think 'what the hell's that all about?' It's better that it's unknowable and spooky. The song has its own life, now."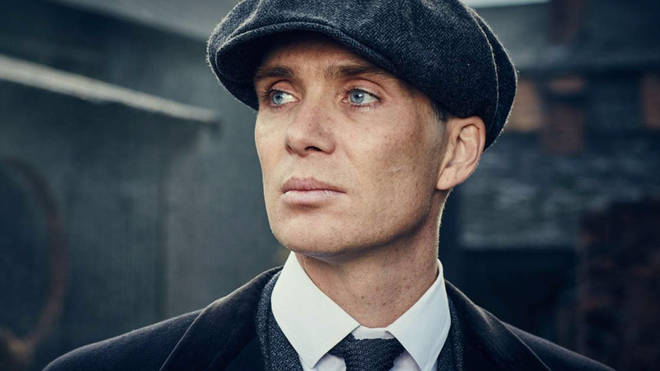 'Red Right Hand', which is actually a line from John Milton's epic poem Paradise Lost, has taken on a life of its own in the film and TV world.
Before Peaky Blinders, its minimal instrumentation and syncopated, percussive lines helped it stand out to producers looking for atmospheric, sinister music.
It featured on an episode of the X-Files in 1996 and can also be heard in the first three Scream movies as well as in the 1994 comedy Dumb and Dumber, during a scene where Lloyd (Jim Carrey) is robbed by an old lady.
"That happened quite by accident," says Harvey. "I think it was filler music that was left in. They got in touch with our publisher the week of the film getting released. I didn't even know about it until after the film was out. I'm not sure we would have wanted it in a film like that, but there you go!"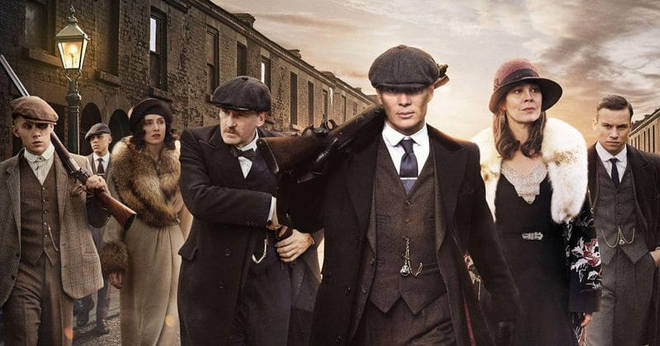 Peaky Blinders creator Steven Knight tells The Post they originally wanted to use the song in the show's first episode, but he eventually set it as the theme because it fits the characters and backdrops perfectly.
"The lyrics conjure up our industrial landscape and the 'tall handsome man' could, of course, be Tommy Shelby," he says. "Over the series we've played with what the 'Red Right Hand' could be. The words have played over communists shaking hands, and over the reveal that Sam Neill's Chester Campbell has connections to the fighters from Ulster.
"The music is peerless, the words magnificent," Knight continues. "[Nick Cave and the Bad Seeds] add so much poetry and magic and complexity to our series.
"As Cillian Murphy observed, there's an outlaw quality to the music that feels absolutely appropriate to Peaky Blinders."
Peaky Blinders series 5 is coming soon to BBC1. Listen to the soundtrack for series 1-4 – which features music by Radiohead, David Bowie and Laura Marling – on Spotify below.