Living With Yourself soundtrack: who composed the minimalist music for the Netflix series?
25 October 2019, 17:17 | Updated: 26 October 2019, 09:56
Here's everything you need to know about British composer Anna Meredith's atmospheric minimalist score for Netflix's latest bingeworthy offering...
Netflix's latest bingeable feast, Living With Yourself, sees Paul Rudd (Ant Man) and comedian Aisling Bea star in an "inventive philosophical comedy that asks: do we really want to be better?".
Feeling burnt-out and directionless, suburban dweller Miles comes across a strange, but seemingly incredibly tempting, procedure at a strip mall spa (of all places) and wakes to find he's been replaced by a clone that's a better version of himself.
Along with relatable existential themes (relatable – apart from the waking up to find an scientifically-inexplicable clone of yourself, that is), the dark comedy comes with a series soundtrack written by British composer Anna Meredith.
Meredith's soundtrack is as dark and soul-searching as the themes of the show, and it underpins the series with unease, suspense and – depending on how your brain copes with minimalism – a sense of static agitation.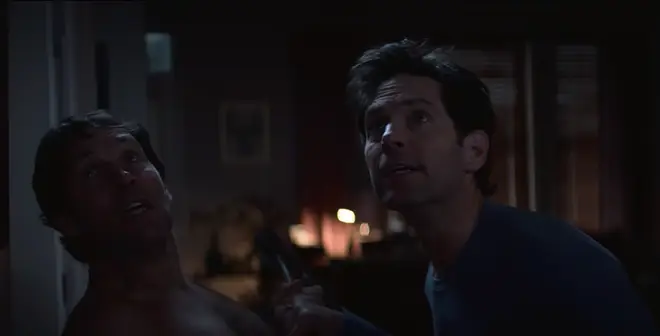 What is the music in the Netflix show, Living With Yourself?
The score itself is electronically-focused and built around impactful, minimalist motives. Most of the series soundtrack is scored for synth keyboards, percussion and brass.
The main musical ideas rotate around dramatic repeating rhythmic patterns that slowly vary, in a similar style to Phillip Glass or Steve Reich's minimalist works (see description of minimalism below).
It suits perfectly the existential mood of suburban boredom and life's monotonous struggle that Living With Yourself tackles through humour and a rather surreal plot.
Anna Meredith - "Nautilus" (Official Video)
Speaking to NME, Meredith says she was approached by directors Jon Dayton and Valerie Faris (Little Miss Sunshine) to score the series after they found her Tiny Desk performance online.
"Between them and writer Tim Greenberg, we ended up doing it, slightly terrifyingly, over Skype," Meredith says.
"There was so much music in it, I think they wanted fifty cues," she continues.
Instead of asking her to write all new music, they asked her to include a lot from her existing works, including from her 2016 recording, Varmints.
"I was lucky that they'd already delved into the vast Anna Meredith back catalogue," she tells NME.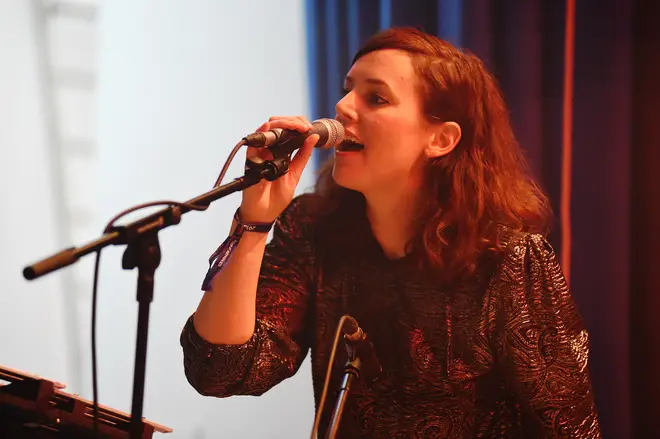 Who is Anna Meredith?
Born in Tufnell Park, London, in 1978, Anna Meredith's 20-year composing career has seen her make history as the first woman to be commissioned for both the First and Last Night of the Proms.
She is also a former RPS and PRS Composer in the House with Sinfonia ViVA and former Composer in Residence of BBC Scottish Orchestra, and has released several albums, including Varmints (2016) and FIBS (2019), and her take on Vivaldi's Four Seasons – ANNO: Four Seasons by Anna Meredith & Antonio Vivaldi (2018), which combines acoustic and electronic scoring.
Anna Meredith: NPR Music Tiny Desk Concert
Her music appears on the soundtrack for the 2018 film, Eighth Grade.
Meredith studied at York University and then at the Royal College of Music for her Masters, and has been called "One of the most innovative minds in modern British music" by Pitchfork.
She was awarded the MBE in the 2019 Queen's Birthday Honours List for her services to Music.
What is minimalism?
Minimalism was born of the idea that music should revolve around simplicity. In the most elaborate symphonies, it's easy to miss the best bits among all the action, but in the first minimalist pieces even the smallest change was of huge significance due to it taking place in amidst repeated rhythms, pitches and phrases.
Minimalist music, then, is based on a simple idea – be it a single note, a simple pattern of notes, or a unison rhythm – that repeats and slowly develops.
Pioneers of minimalism include Terry Riley, whose 1964 In C is a great introduction to the genre, as are Steve Reich's Electric Counterpoint (1987) and Different Trains (1988) – works that very much seem to have paved the way for Meredith's modern voice.
Living With Yourself is out now on Netflix.