Everyone is covering the La La Land soundtrack, but these are officially the best versions
1 March 2017, 15:36 | Updated: 9 May 2017, 14:02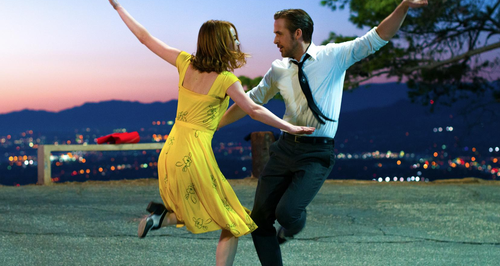 So La La Land didn't win Best Picture, but it definitely wins Most Coverable Soundtrack.
We're all going crazy for La La Land, and the awards continue to flood in - the movie scooped 14 nominations and 7 wins at this year's Academy Awards, including Best Original Score for composer Justin Hurwitz.
Not to mention one nearly-win in the Best Picture category (poor Moonlight):
The moment Emma Stone realises in the background THE mistake and keeps repeating:
"Oh my God! Oh my God!" pic.twitter.com/aqh69MW8rO

— Tancredi Palmeri (@tancredipalmeri) February 27, 2017
Everyone wants a piece of the magic: La La Land looks set to become the most-covered film music on YouTube since everyone was interminably singing the song from Frozen.

Here are our top favourite covers of the La La Land soundtrack:
Brooklyn Duo's super-pretty medley
They always nail their covers, so no surprise that this one is completely gorgeous. See more on YouTube.
This multi-track cello cover of 'Another Day of Sun'
For more music from cellist Abby Lorimier, check out her YouTube Channel.
This extremely clever medley for solo piano
It's by Sean Frost, who's on YouTube here.
This beautiful version for cello, guitar, flute, clarinet and percussion
This arrangement for orchestra and piano, scored by ear:
This jazz piano rendition:
(Visit Peter on his site, Facebook and YouTube)
There's even a tap dance cover:

And we couldn't resist including Puddles the sad clown:
Words: Tori Longdon