'Killing Eve' Season 3 trailer features Handel's Messiah and Verdi's Requiem and we can't even
2 March 2020, 16:37
Jodie Comer, as devastating serial killer Villanelle, is holding a tuning fork during Handel, and Sandra Oh, the Villanelle-obsessed MI5 agent Eve, is resplendent with a backdrop of Verdi's Requiem.
The teaser trailer for Season 3 of Killing Eve is here – and it's built around the 'Hallelujah Chorus' from Handel's Messiah and the climax from 'Dies irae' in Verdi's Requiem.
We can't even, guys. We can't even.
Like, it's thrilling. It's thrilling Killing Eve is back. And it's thrilling for us that the return of one of the best shows on TV has been announced with a fanfare of some of the best choral music ever written.
Read more: Who wrote the music for the Killing Eve? >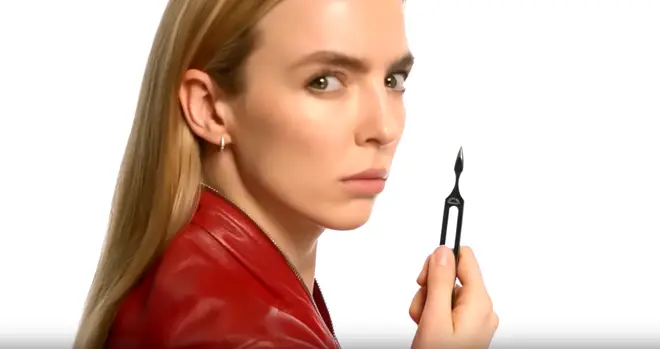 Read more: We can't stop watching this utterly ridiculous Handel disaster >
Cue Villanelle, in side profile, holding an incredibly sharp tuning fork, edited with a sharp cut on 'Hallelujah!' to reveal Eve and Villanelle side-by-side in red dresses made of dramatic, floating fabrics.
All v. dramatic. Once the date of the season premiere is announced in the trailer – 26 April 2020, yay! – Eve Polastri (Oh) is dramatically reintroduced with a towering climax from the Verdi.
Gahd, we're shook.