'I would have loved someone to tell me they were confident in my talent': Gabriel Yared, composer of The English Patient
20 June 2018, 16:11 | Updated: 20 June 2018, 16:15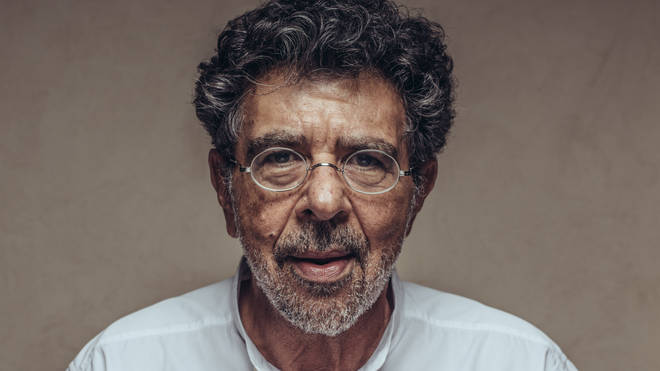 Gabrie Yared's composer credits include the scores for The Talented Mr Ripley, Cold Mountain and The English Patient – all films directed by the man he describes as his 'soulmate', Anthony Minghella. He spoke to Classic FM about his inspirations, the advice he'd give to a young composer and his relationship with the iconic director.
What's your earliest musical memory?
I was born in Lebanon, and I was put in a Jesuit boarding school at the age of four. I remember on one Saturday a month, when we were in bed with all the lights turned off, the housemaster would play either Hungarian Rhapsody No.6 by Liszt, or the Italian Capriccio by Tchaikovsky. Each time I listened, I felt like I was escaping from a jail and flying to heaven!
Tell us about how you ended up working as a composer.
I was born in a family where there are no artists whatsoever, but I knew from my early childhood I was born for music. I am self-taught in composition and tried my best to read music as soon as possible, absorbing all I could in my youth. My parents forced me to study anything except music. I chose law, as the university was just next to the Jesuit cathedral where I could play the organ. Instead of studying law, I studied all of Bach's repertoire for organ. I went to Brazil and stayed there for two years, which is where I started working as a composer.
What do you wish someone had told you while you were training?
When I was 14 years old, I had a piano teacher who didn't like me at all, and he said to my father that I would never be a great musician. I would have loved someone to tell me that they were confident in my talent.
Which recording or film score are you proudest of and why?
I am not proud of any film score per se. I am most proud of my collaboration with Anthony Minghella, as from one film to another we always reinvented ourselves and explored different paths together.
Tell us about The English Patient – how did you become involved in the film, how did you work with the director Anthony Minghella, where did you get your ideas from for the soundtrack?
I met Anthony Minghella for the first time in London in 1994, and we worked on an advert together the following year. We had an immediate connection with each other. Not only was Anthony a great writer and director, he was also a talented musician who loved both pop and classical music; in particular we shared a great love for J.S. Bach.
Anthony came to me again later in 1995 with the script for The English Patient. He had three clues for what the score should be like: the first was an oriental feeling, the second Puccini for his melodic and harmonic elegance, and the third J.S. Bach. At the time, Anthony already had the idea of using the folk song Szerelem to open the film, a Hungarian song with an oriental flavour sung by Márta Sebestyén.
I began composing very early in the process as I always liked to do, just as the filming had begun. After a while, I was flown to San Francisco to play the main theme to Anthony and Saül Zaentz, the producer of the film. One of my great memories is trying my best recreate the orchestral score in front of them using just the piano and my voice! Eventually we were very pleased with all the cues, particularly after I had spent a very long time composing Convento di Sant'Anna, a prelude in three parts. This was my homage to Bach and probably the most difficult piece of music I had to write.
This was the first of many collaborations with Anthony Minghella. On a personal note, I can say that he was, and he is, my soulmate. Not only did we understand each other immediately in our collaborations, he took my imagination, creation and composition to another level in a way that allowed me to push myself and achieve my full potential for this film, as well as others that followed. It was Anthony's vision musically that hugely benefited our collaborations, and I am truly grateful to have had the opportunity to work with both him and Walter.
Which film score or piece would you like to go back and do differently?
All my film scores! This is the reason why I don't listen to my own music. I am a perfectionist, but I know that after a certain point I need to stop searching and tweaking.
What's been the high point of your career so far, and why?
It would probably be the Academy Award I received in 1997, as it was very moving. To me, though, this was a starting point and not an ending.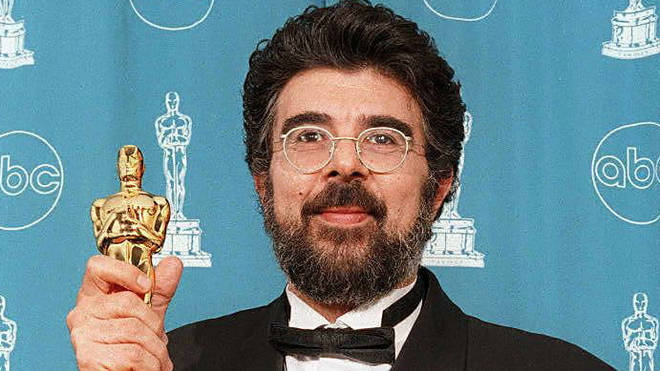 Which composer, contemporary or from the past, would you most like to have a drink with and why?
I could say Bach, but he was probably too busy with his kids and his work to have a drink with me! So, I would pick Mozart, as I know he was very friendly, funny and sociable, who loved to eat and drink well. I dream of being a fly on the wall during the first rehearsal of the six string quartets that Mozart dedicated to 'papa Haydn'. Haydn was playing the first or second violin part, and Mozart the viola. My God!
If you could change one thing about the classical music world, what would it be?
To keep in mind what the great masters have taught us. Pleasing an audience is very important, but it is not the only purpose of this art.
The English Patient will be screened at the Royal Albert Hall, with a live soundtrack performed by an orchestra, on 18 October at 6.30pm. There will be a live Q&A with Gabriel before the screening. Find out more at the Royal Albert Hall website.