'Bluey' soundtrack: the most memorable times classical music featured in the hit cartoon
13 October 2023, 10:51
Here are some of the times the music of Bach and Beethoven has added wonderfully to the adventures of Bluey and Bingo.
Australia's canine cartoon Bluey is one of today's most popular children's TV programmes, which plays as much to parents and carers' imaginations as it does to children's.
And it's absolutely brimming with classical music. Brahms' Lullaby and Rossini's 'William Tell' even repeat multiple times throughout the three seasons.
One episode 'Sleepytime', which was named one of the best TV episodes of 2020 by the New York Times, used Holst's 'Jupiter' to magical effect.
Here are some of the most memorable times the outings of Bluey, younger sister Bingo, and their parents, were soundtracked by classical music.
Read more: 10 of the best pieces of classical music for children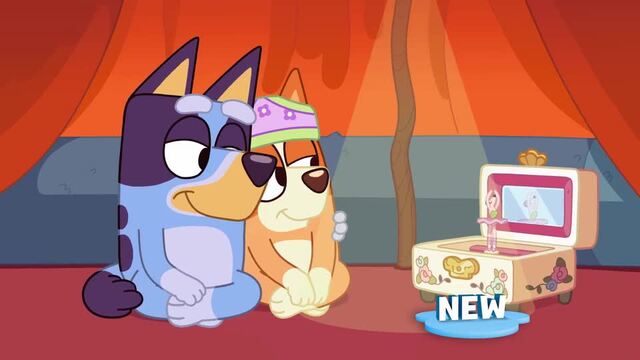 Watch the trailer for Bluey
S1 E1 The Magic Xylophone: Mozart – Rondo alla Turca
Many parents can attest to the amusements of learning musical instruments at home. In this very first episode of Bluey, siblings Bluey and Bingo find a 'magic xylophone' which makes their dad freeze when they play a note, giving them the perfect opportunity to squeeze him into comical poses. And there could only really be one composer for an episode of pranks: the original 18th-century prankster himself, Wolfgang Amadeus Mozart.
'Rondo alla Turca' makes the perfect soundtrack as dad gets his own back, before the kids finally learn a valuable, Bluey-style lesson of sharing and taking turns. The show's lead composer, Joff Bush told ABC: "That might be one of the first times when we realised that using these classical tunes in the show really works, that you can have a lot of fun with it."
Read more: 10 life-changing pieces of music by Mozart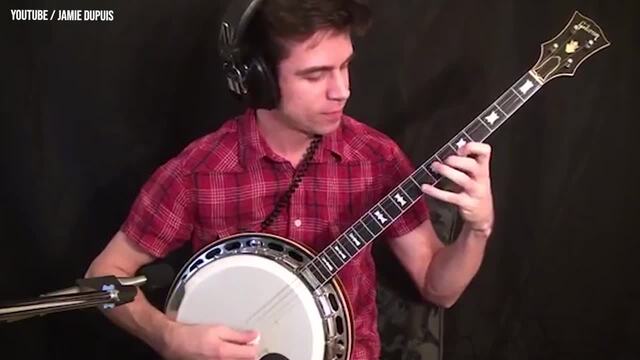 Mozart's Rondo Alla Turca on Banjo
S1 E11 Bike: Beethoven – Ode to Joy
In this episode, the choral glory of Beethoven's 'Ode to Joy' underpins the sweat and tears, and ultimate joyful triumph of a child's first successful attempt on the local playground's monkey bars.
Bush has spoken about his and creator Joe Brumm's admiration of classical music, and their willingness to shape existing pieces for a young audience. This episode uses a modern vocalised version of the great final movement of the composer's Ninth Symphony.
Read more: What are the lyrics to 'Ode to Joy', Beethoven's triumphant choral anthem?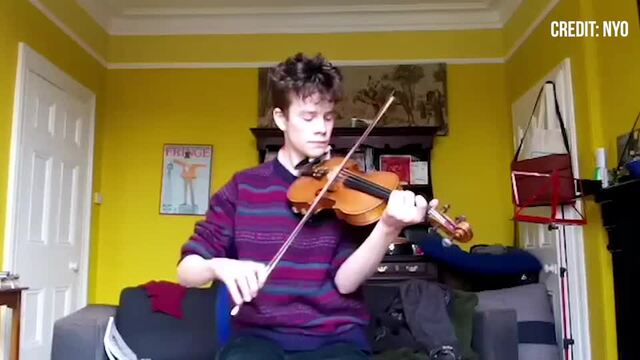 NYO musician plays 'Ode to Joy'
S1 E41 Mums and Dads: Bach – Sheep May Safely Graze
Bach's music features throughout Bluey, the Baroque composer's interlocking lines and ultimate resolution lending itself perfectly to the narrative of a typical episode. 'Sheep May Safely Graze' features as Rusty and Indy play Mums and Dads, the perfect soundscape for a setting of impersonated domestic bliss, until it all falls apart…
Bush revealed he worked on this episode while in Bach's home, Leipzig.
J.S. Bach: Hunting Cantata, BWV 208 - No. 9. Sheep May Safely Graze (Transc. Duck for 4...
S2 E9 Sleepytime: Holst – Jupiter
Hailed as one of 2020's best TV moments, 'Sleepytime' has been known to leave many a parent misty-eyed in the way it treats those first steps of a child learning how to do things alone.
Determined to do a "big girl sleep" and wake up in her own bed, Bingo drifts off and dreams of travelling into space with her stuffed toy. As Bingo and bunny journey through space and time, the glorious main tune in Holst's 'Jupiter', often known as 'I Vow to Thee My Country', begins to emerge, in an adapted version by Bush and co-composer David Barber.
After a hilarious sequence where Holst's music adds an extra playful touch to scenes of the parents desperately trying to catch a few peaceful winks, the main tune reenters, swelling at the end to great emotional effect.
Read more: What are the lyrics to 'I Vow to Thee, My Country' and who wrote the hymn?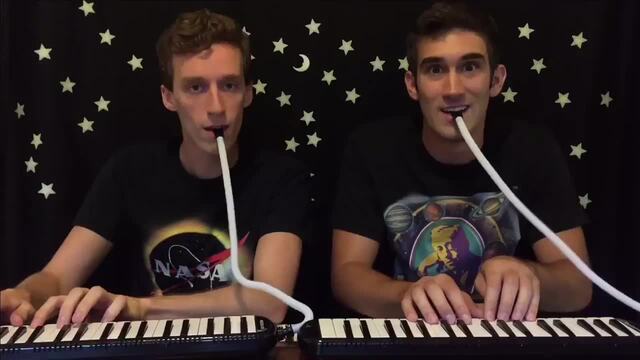 Melodica Men - Jupiter (Holst)
S2 E33 Ice Cream: Tchaikovsky – Waltz of the Flowers
Tchaikovsky's 'Waltz of the Flowers' from The Nutcracker creates a wonderfully playful dance as Bluey and Bingo bicker about taking a lick of each other's ice creams, blissfully unaware as they waltz around in the Australian sun that their sweet treats are melting all over the floor.
Symphonic Gems: Tchaikovsky - The Nutcracker - Waltz of the Flowers | Concertgebouworkest