This Marcello Adagio is time-stoppingly, heart-achingly beautiful
14 December 2017, 20:54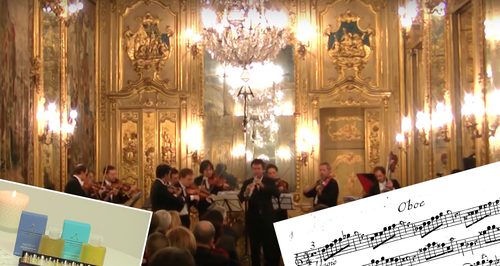 With Aromatherapy Associates, we're matching music to moods and aromas - and we reckon this Baroque Adagio might just be the most beautiful thing you'll hear all day.
We all like to be transported at the end of a busy day. An aroma, just like a beautiful fragment of a melody, can instantly take you to another place, where the stresses and strains of a busy day can fade away.
Stuck for a Christmas gift? Treat a loved one with Aromatherapy Associates
Deep Relax Bath & Shower Oil from Aromatherapy Associates draws on the deeply relaxing powers of Vetivert, Camomile and Sandalwood. Camomile helps to calm the mind and body, while Vertivert acts as a natural sedative and Sandalwood comforts you.
And what's the piece to accompany and enhance your relaxation? We've chosen one of the most beautiful Adagios of the Baroque period.
Alessandro Marcello was an Italian nobleman and musician who knew how to write a good melody. The gorgeous solo lines of the Adagio of his Oboe Concerto in D minor gentry wafts like a beautiful aroma, supported by delicate, warm pulses in the orchestra that instantly takes the listener to a comforting place. None other than Johann Sebastian Bach was a fan as well - he liked what he heard so much that he transcribed it for harpsichord.
It's an absolute gem of a piece, and here's a spectacular performance of it, recorded in the opulence of Clerici Palace, Milan.