The story of the Titanic violin is unbelievable and emotional
12 April 2018, 13:43 | Updated: 12 April 2018, 15:24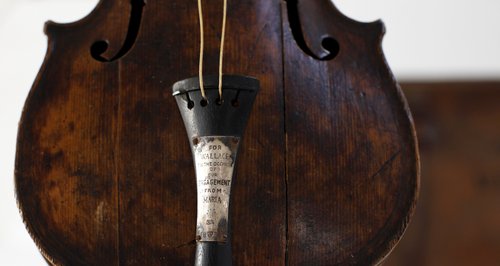 This violin was also the most expensive engagement gift of all time.
The Titanic violin has had a rough time
Not only was it lost underwater for ten days before crews before being retrieved, it's also had to go through an extensive verification process in recent years. Here it is being examined by a surprisingly casual man: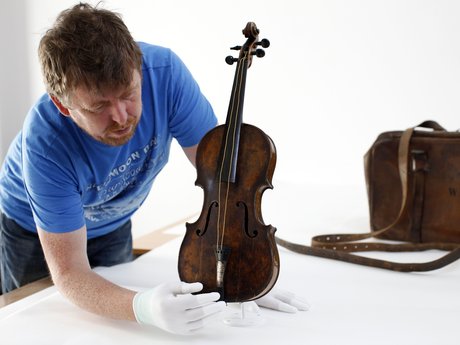 It was then auctioned for stupid money
The Titanic violin, played by bandleader Wallace Hartley as the ship sank on April 14th 1912, officially became the most expensive piece of Titanic memorabilia when it was auctioned in 2013, fetching a none-too-shabby $1.7 million. The director of the auction house that sold it, Andrew Aldridge, said: "I can honestly say I don't think any other article has made people show as much emotion as this one."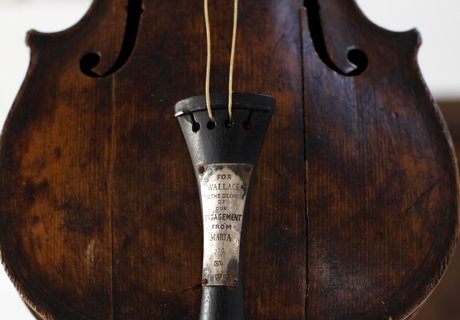 Oh, and it was also an engagement present to Hartley from his fiancée, Maria

Emotions.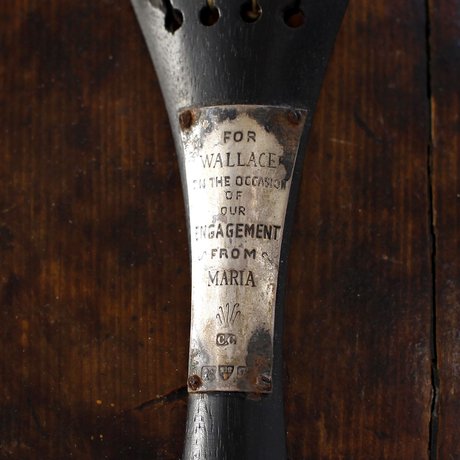 This is the hymn that Hartley and his band supposedly played as the Titanic was sinking:

Famous violinists are intrigued by it
As are we. JUST LOOK AT IT:
Is it ridiculous to wonder what it would sound like if someone played it? What would those two massive cracks do to the sound? And shouldn't they stick a couple extra strings on it?!