Alicia Keys impressively paints a canvas just by playing the piano
6 January 2021, 11:02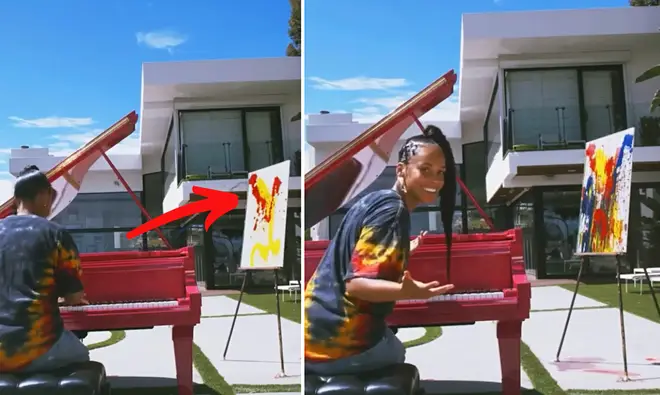 When music makes art. Literally.
It's no secret that Alicia Keys is an exceptionally talented pianist. But now it seems the Grammy winner has found a new way to flex her musical muscles.
Sitting at a fuchsia-coloured grand piano, Keys uses the instrument to shoot splashes of paint onto a nearby canvas.
Keys starts the brief video by telling her Instagram followers: "Yo, I think I just did something crazy. Watch this."
Moments later, she launches into some wonderful piano painting (our favourite new trend of 2021).
Read more: Alicia Keys plays Beethoven's 'Moonlight' Sonata in heartfelt tribute to Kobe Bryant >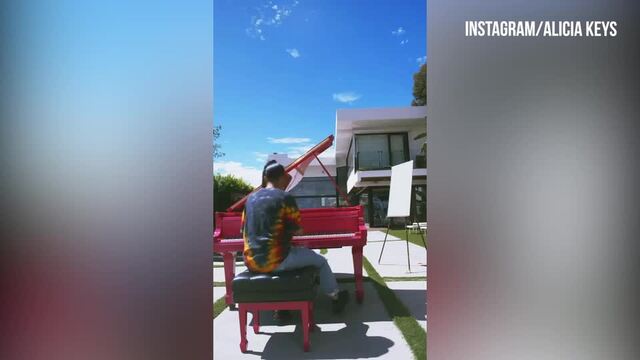 Alicia Keys creates 'musical art' on the piano
"This year there's no limit to us!! Let's create the unimaginable!!" The singer captioned her Instagram post.
We're not too sure of the mechanics behind the multi-purpose piano, but we're very intrigued.
As beautiful a sight it is, we reckon things could get a tad messy once she starts expanding her piano painting repertoire. Liszt's 'La Campanella', anyone…?