This bizarre computer-animated string instrument is completely transfixing and impressive
25 July 2016, 12:45 | Updated: 6 January 2017, 14:45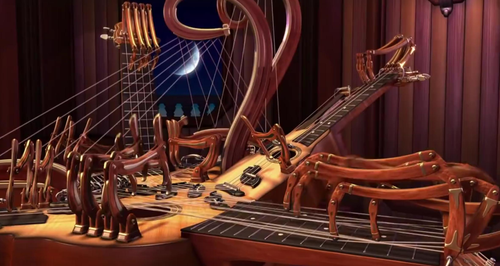 This completely bonkers sting instrument was created/animated for animated film Resonant Chamber. But we think someone should make one in real life.
Vaguely baroque in its tone but totally alien to look at, this nameless instrument is totally ingenious:
There appear to be elements of a traditional acoustic guitar, various lutes, harps, maybe a theorbo… it's hard to pin it all down, but it's very exciting.

Commenters on Facebook have noted the resemblance of the plucking fingers to those of a skeleton, or bird beaks. Whatever the inspiration, we're thinking that the annual bill for sting replacements and tuning would be enough to take it out of our price range.