Shock at lamb's 'alarmingly humanoid' face in restored Renaissance masterpiece
22 January 2020, 21:35 | Updated: 22 January 2020, 21:56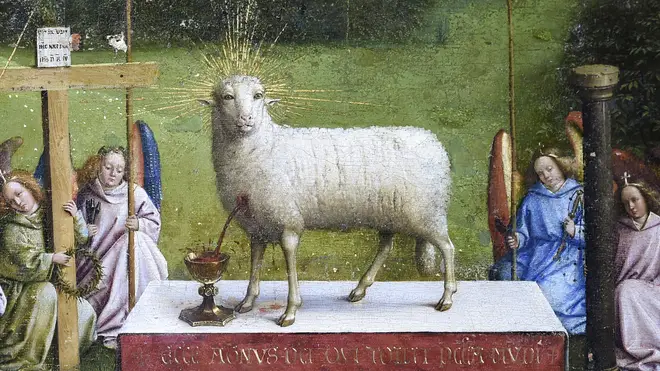 The original detail of a beloved van Eyck Altarpiece is revealed for the first time in almost 500 years, and people are... surprised.
The restoration of one of the world's most famous Renaissance paintings has gone unexpectedly, as an awkwardly human gaze from the face of the key sacrificial lamb emerges from the work.
The Ghent Altarpiece is considered one of the masterpieces of Renaissance art. The elaborate work was painted by Hubert and Jan van Eyck in the 1430s.
In 1550, a second set of artists painted over parts of the original work, including the face and features of the work's central focus: the sacrificial lamb.
Read more: A caricature artist inserted Mr Bean's face into great paintings >
A major restoration over the last few years aimed to strip away the work of those painters, revealing the original masterpiece in its full glory.
But the restorers perhaps got more than they had bargained for when the original face of the lamb was revealed. It was.... well...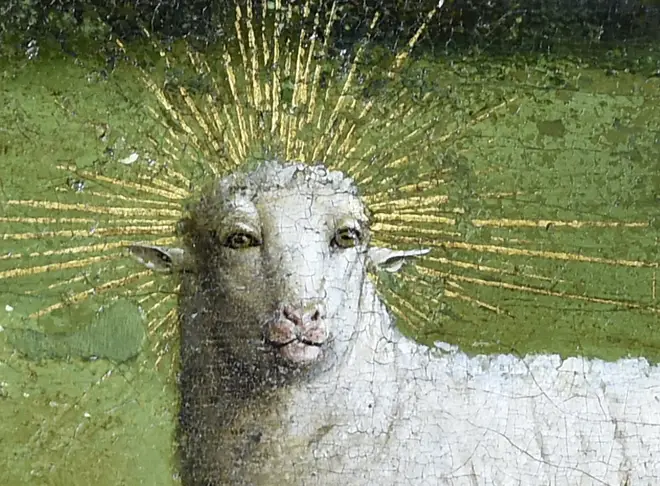 Katherine J. Wu from Smithsonian Magazine called the face of the lamb "alarmingly humanoid". Others on social media have identified some more contemporary dead ringers.
Alarmed soon-to-be-sacrificed lamb? Derek Zoolander? Or that intense person who talks too close to your face at parties?
The Ghent Altarpiece was completed by Hubert and Jan van Eyck in 1432 and sits in St Bavo's Cathedral in Ghent, Belgium. It features 12 panels of biblical scenes and is thought to be the first major artwork to use oil paint.
The cathedral is also famous for its four organs, the largest of which sports five keyboards and uses more than 6000 pipes.