Film composer Hans Zimmer proposes to his girlfriend on stage at London arena concert
16 June 2023, 20:36 | Updated: 16 June 2023, 20:38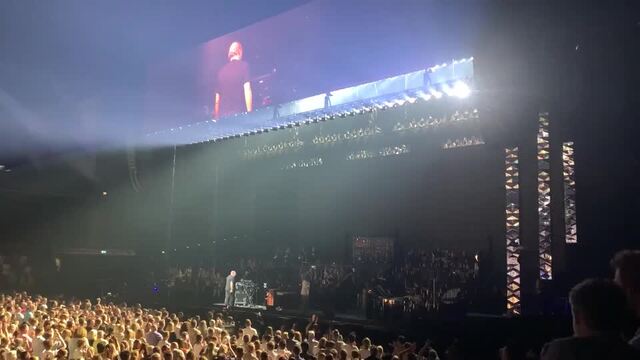 Hans Zimmer proposes to his partner during London performance
A Hans Zimmer concert became a scene from 'The Holiday', as the film maestro asked his girlfriend to marry him on stage.
"This is the woman I love, apparently she loves me," Interstellar composer Hans Zimmer told the audience at London's O2 Arena, as he invited his partner up on stage.
Speaking directly to her, the Oscar-winning film composer joked, "Why did I bring you up here? I was going to ask you something really important. Did you lock the back door? Is the milk in the fridge? Do we have any sorbet in the freezer?"
Finally, Zimmer asked his partner, who is entrepreneur and New York hotel owner Dina De Luca, "Will you marry me?". As the pair embraced, the 20,000-strong audience erupted into applause.
The surprise proposal took place on 15 June at Hans Zimmer Live, the composer's famed arena tour featuring some of his best-loved film scores, including Pirates of the Caribbean, Gladiator and The Lion King, played with the backing of an immense, international band and live symphony orchestra.
"Things are working out well," Zimmer added as De Luca walked over to the musicians and was congratulated by the band.
Read more: John Williams emerges from behind curtain, to conduct surprise 'Indiana Jones' at US premiere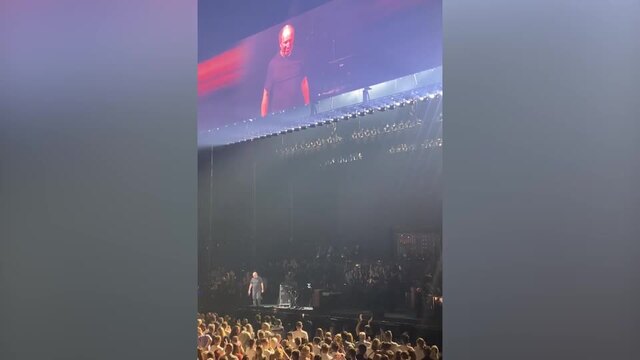 Audience bursts into applause as Hans Zimmer proposes on stage at London's O2
"I've got this one little number left," Zimmer added, as the applause eventually began to die down. "It's intimate in its insignificance but maybe not so insignificant, and maybe I quite like it.
"Dina come here," he said, beckoning his partner over to the piano. "Play this one with me. I play, and every time I play a wrong note, you just bash me over the head, OK?"
The pair then sat down at the piano, and Zimmer played his final piece of the night, Inception.
Earlier in the concert, the composer walked out into the audience, and paused to share a hug and kiss with his partner, who was sitting in the audience. He later clarified it was "not just some random woman" that he was embracing.
Zimmer has been married twice before – to model Vicki Carolin, with whom he has a daughter, Zoe, and second wife Suzanne, with whom he has three children.
Read more: The 10 best Hans Zimmer soundtracks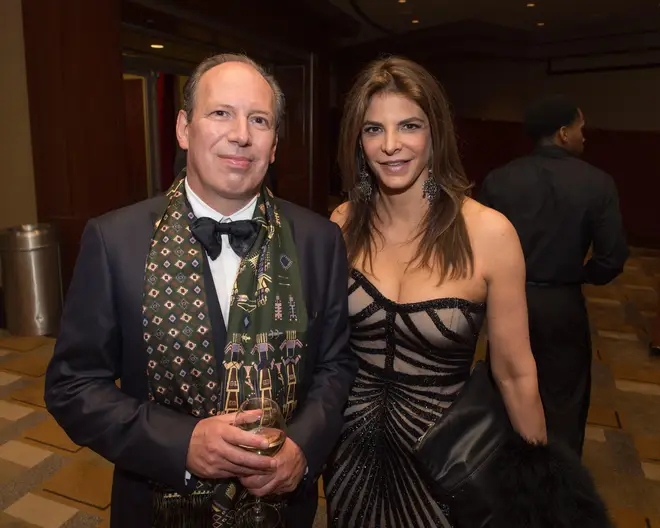 Zimmer's success as a film composer has seen him nominated for 12 Oscars and win two for Best Score, for The Lion King (1994) and Dune (2021), both of which he played on the night.
Throughout the concert, he paid tribute to the huge cohort of instrumentalists who act as his "inspiration".
"These people on this stage aren't just the best band in the world – the finesse, training, their dedication to playing beautifully," he said. "Without them, I'd lose so much of my inspiration."
He invited musical legends from his most successful films on stage, including vocalist Lisa Gerrard, who sang a soaring 'Now We Are Free' from Gladiator. Zimmer paid tribute to Gerrard as "one of my best friends".
As the great South African composer Lebo M, co-composer of The Lion King came on stage, Zimmer told the audience: "The Lion King gets under your skin because there's a real lion in it – and that's Lebo M."
Zimmer also thanked the crew, describing them as the "true heroes" of the show.
Read more: Hans Zimmer wins Oscar for 'Dune', accepts award in his dressing gown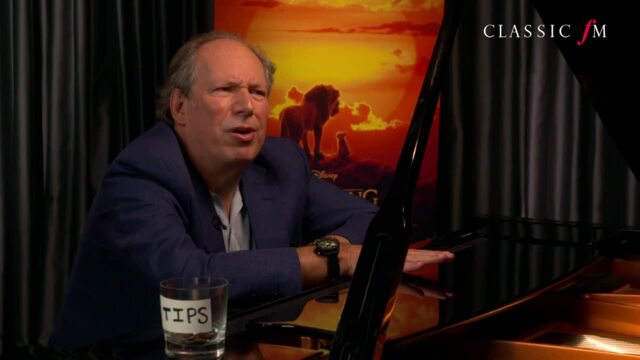 Hans Zimmer on The Lion King score: 'The death of a father needs a serious requiem'
A special tribute was also paid to the Ukrainian orchestra, who played the whole show.
"I would like to thank our orchestra," Zimmer said, asking the audience for quiet, "Because our orchestra is special. Our orchestra is from Odesa, in Ukraine." The arena then burst into applause for the young musicians.
"I think it takes enormous courage to sit here, smile at you, play without flaw for three hours while you don't know what's going on at home – and everything is going on at home," he added.
Listen on Global Player: Classic FM at the Movies playlist
One of the final pieces performed at the London concert was Interstellar, which took Zimmer two years to create, but whose main organ theme he wrote in one night. For the final recording, he and director Christopher Nolan visited London's Temple Church to record on the great organ, played by the church's music director, Roger Sayer.
"I wrote Interstellar knowing that the organ part was unplayable by human hands. And then I met Roger Sayer here in London," he added, introducing Sayer to the London stage.
"Most of the things I write I just think could be so much better. Luckily I have this band that makes it so much better. But Interstellar? I actually think it's alright…"
Zimmer dedicated the moving piece "to my friends" from Ukraine.