Prehistoric Planet 2 composers built other-worldly instruments using real dinosaur bones
26 May 2023, 16:50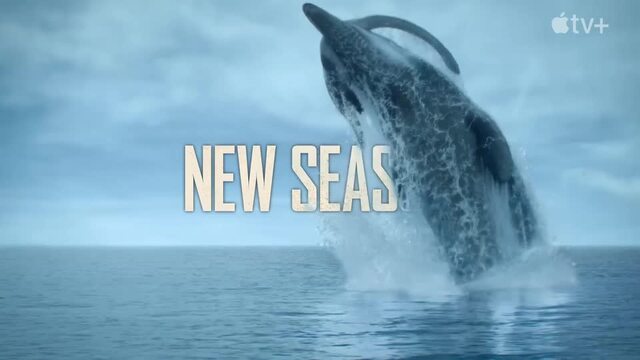 Watch the trailer for Prehistoric Planet Season 2
The composers of 'Prehistoric Planet' had a mammoth challenge on their hands: to create music for an era set 66 million years before the invention of musical instruments. Here's how they did it...
Apple TV+ nature documentary Prehistoric Planet takes us back 66 million years, to when majestic dinosaurs roamed the lands, seas and skies. And such an epic subject called for something extraordinary in its soundtrack.
"Sound is one of the most important parts of the whole process," executive producer Michael Gunton said of the Apple TV+ series, which explores over two dozen new extinct species in its second season.
"It creates the experience of being there with them."
While the producers and directors were finding ways to emulate the authentic sounds of the various species, the composers were tasked with creating a prehistoric soundworld.
With Season 2 now out on Apple TV+, we explore the creation of this unique soundtrack.
Read more: Jurassic World: Dominion has all the music you'd expect from a bumper dinosaur finale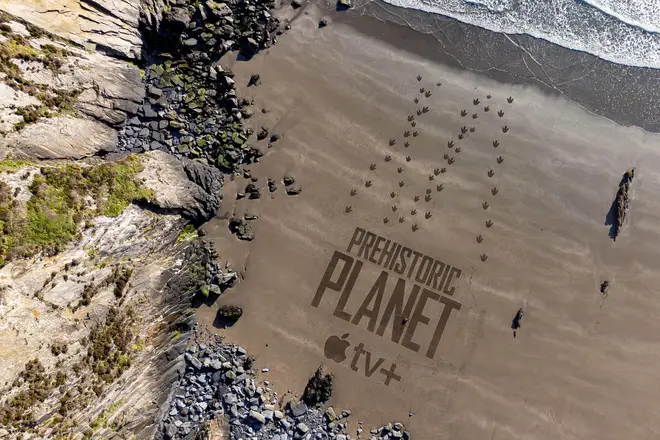 Who composed the Prehistoric Planet: Season 2 soundtrack?
Similarly to the first season of Prehistoric Planet, the music was written by three composers: film music legend Hans Zimmer, multi-instrumentalist Kara Talve, and Slovenian composer Anže Rozman.
The compositional trio won the award for 'Original Song/Score - Documentary Series - TV/Digital' at the Hollywood Music in Media Awards in 2022 for their work on season one of Prehistoric Planet.
Zimmer also wrote the theme music for the series alongside composer Andrew James Christie. Christie is part of the composer team, Bleeding Fingers Music, a music production studio known for their work on Frozen Planet II, Planet Earth II, and The Simpsons.
Listen to the Classic FM at the Movies playlist on Global Player >
Talve and Rozman are also both part of Bleeding Fingers Music. Talve is the principal composer for The Simpsons, while Rozman co-wrote the opening music for Frozen Planet II alongside Zimmer.
"I think the music is absolutely fabulous," series producer Tim Walker told Gizmodo. "It can provoke you emotionally… it can guide you through a landscape or through a set of behaviours that can make you associate certain sounds with either the habitats or the characters that are being shown."
Read more: Lizzo and her flute star in The Simpsons season finale, in 'dream come true' cameo
Which instruments were used to record the Prehistoric Planet: Season 2 soundtrack?
To give the score its otherworldly, prehistoric sound, the composers designed a completely new range of instruments.
Bone cellos, bone violins and fossil xylophones were made using antlers, bones, giant eggs and slabs of 200-million-year-old petrified wood.
The most unusual instrument, dubbed 'Fat Rex', was even topped with a specially 3D-printed T-Rex skull.
Alongside a Welsh symphony orchestra, and other instruments including didgeridoos, duduks and Viking horns, these instruments made their musical debut in a record session at Cardiff's Millennium Centre. The result is an other-worldly, one-of-a-kind sound that runs throughout the entire season, giving the score its distinctive, prehistoric sound.
These were all the new instruments created for the score:
Raptor violin – made using a deer femur bone and bull antler
Triceratone – the fusion of a triceratops skull replica and an electric double bass
Hadro cello – made using a moose femur bone and ¼ cello
Fat Rex – built from a frame drum, cello fingerboard and custom 3D-printed T-Rex skull
Petrified Wood Xylophone – made using a scrap toy xylophone body and 200-million-year-old petrified wood stone slabs
Has the soundtrack for Prehistoric Planet: Season 2 been released?
The soundtrack album for Prehistoric Planet: Season 2 was released exclusively by Soundtrack Records on 22 May 2023.
Season two of Prehistoric Planet also began streaming on Apple TV+ on 22 May.
Across five daily-released episodes, the season explores five new habitats and the dinosaurs and other prehistoric animals that lived there.