John Williams says conducting the Vienna Philharmonic was "one of the greatest honours of my life"
10 July 2020, 10:49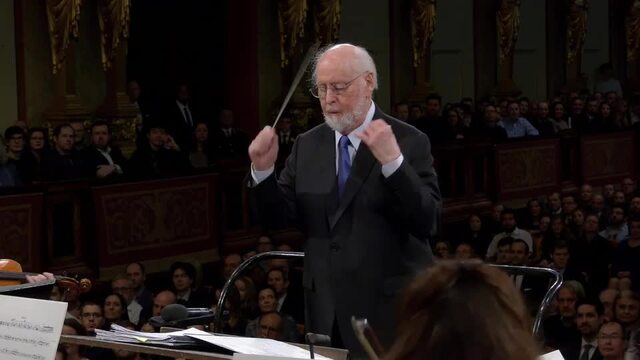 John Williams conducts an extract from ' Flight to Neverland' from Hook
Here's how to watch John Williams and violinist Anne-Sophie Mutter's full concert of film favourites with the Vienna Philharmonic.
Cinematic legend John Williams made his historic debut with the Vienna Philharmonic earlier this year, conducting the orchestra in his most iconic scores in the world-famous Golden Hall of Vienna's Musikverein.
Joining him on stage was virtuoso Anne-Sophie Mutter, who played some of the violin arrangements he had written specially for her, including the magical 'Hedwig's Theme'.
We also heard a spectacular rendition by the Vienna Phil of 'Flight to Neverland' from Hook (watch above) and the formidable 'Imperial March' (watch below).
Williams described leading one of the world's finest orchestras as "one of the greatest honours of my life", adding: "I treasure this moment."
Read more: John Williams conducts the Vienna Philharmonic in sensational 'Imperial March' >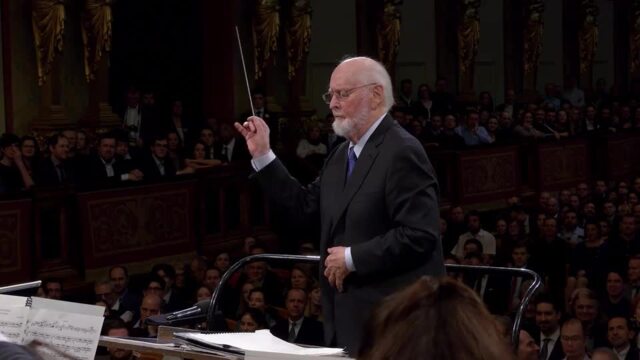 John Williams conducts the Vienna Philharmonic in the 'Imperial March'
How can I watch the concert?
The magnificent show will be streamed online, thanks to DG Stage.
You can watch John Williams and the Vienna Philharmonic's performance tonight at 7pm BST (8pm CEST) here.
Together they'll be performing a selection of famous scores from the composer's expansive repertoire, including music from Jurassic Park, E.T. the Extra-Terrestrial, Hook and more.
Anne-Sophie Mutter will also join them on stage for a selection of the featured soundtracks.
Tickets for the online stream cost €4.90 (£4.39) and can be purchased here.
Watch John Williams and the Vienna Philharmonic's concert at the world-famous Golden Hall of Vienna's Musikverein, in full, exclusively on DG Stage at 7pm BST (8pm CEST)