This orchestra was late for a concert so they played Vivaldi on the bus instead
27 February 2017, 15:06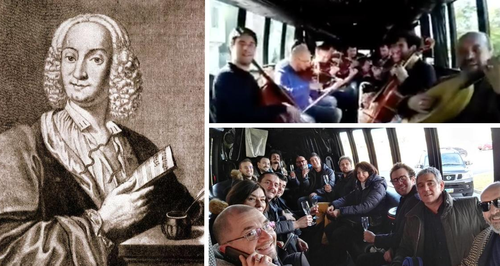 Just a casual recital on a bus, no biggie.
When you've been travelling all day, the last thing you want to do is miss your connecting flight.
Unfortunately, this is what happened to the Venice Baroque Orchestra during their tour across America, where they were due to perform Vivaldi's concertos alongside violinist Nicola Benedetti.
Instead of complaining about the situation, the ensemble gave their bus driver his very own impromptu private performance, playing Vivaldi's Concerto No. 2 in G minor, 'Summer'. How they managed to squeeze in all their instruments and still have room to play, we'll never know.
The best part - they still made it to their concert in time!
In the words of Nicola Benedetti: "no one is cooler or better than them!"