This girl playing Vivaldi's Four Seasons on ELECTRIC GUITAR will melt your face
8 August 2016, 13:02 | Updated: 10 August 2016, 12:50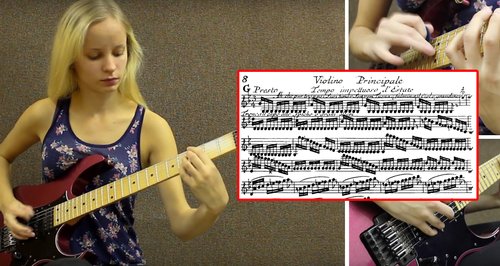 Latvian guitar wunderkind Laura Lāce's version of Summer from Vivaldi's Four Seasons is completely rocktageous.
Ah, The Four Seasons. A gem of intricate baroque counterpoint, a sound world all its own created with the deftest of touches from Vivaldi's quill.

But also, a completely face-melting hammer-on-fest that will leave all riff wraiths baying for more righteous sludge:
This video comes from Riga's very own electric guitar wizard, Laura Lāce, who has carved a niche similar to this girl from a couple of years ago. Doesn't matter who did it first, we still love it.