This is basically the most ridiculously dangerous ballet pas de deux of all time
21 March 2016, 10:00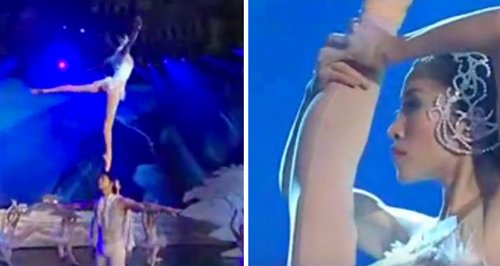 The Chinese State Circus have taken Tchaikovsky's Swan Lake and turned it into an acrobatic display of insane stunts.
Just look at the state of this:
Yes, we know they're not trained in ballet etc, but just LOOK at what they can do with their incredible athleticism. Things like, oh, you know, someone standing on someone else's head and doing a pirouette. That kind of thing.

Fair play, circus folks.