Dream Team Triumphs with Rachmaninov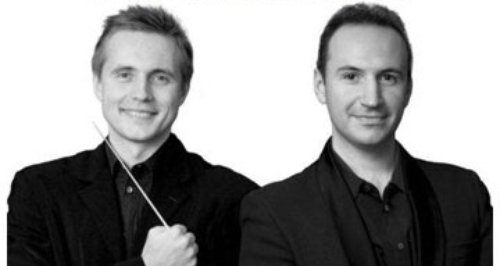 Simon Trpčeski and Vasily Petrenko pair up for a striking and memorable take on Rachmaninov.
Composer: Rachmaninov
Repertoire: Piano Concertos Nos. 1 and 4; Rhapsody on a Theme of Paganini
Artists: Simon Trpčeski, Royal Liverpool Philharmonic Orchestra/Vasily Petrenko
Rating: 5/5
Genre: Orchestral
Label: Avie AV2191


The Music: Sometimes dismissed as 'the others', the first and last of Rachmaninov's piano concertos might be less familiar than his two blockbusters, but they represent his musical transition from Imperial Russia to downtown Hollywood.
The Performance: Pianist Trpčeski relishes Rachmaninov, thrilling his audience with virtuosic passages that easily demonstrate why these pieces in particular were important vehicles for Rachmaninov the exiled pianist. Petrenko maintains timing and tension, whilst never allowing lush lyricism to become stodgy or overwhelming. The Paganini Variations are delivered with both wit and warmth, with a strong melodic line. In fact, all three works sound fresh, dynamic and vital.
The Verdict: Already attracting labels like 'dream team', this
is a musical combination that works superbly, and this much anticipated follow-up to their earlier Rachmaninov recording demonstrates a fabulous level of skill, artistry and appreciation.
Want More? Trpčeski and the RLPO's first Rachmaninov CD is dazzling (Avie, AV 2912).