A rare portrait of teenage Mozart is being auctioned in Paris
6 November 2019, 18:05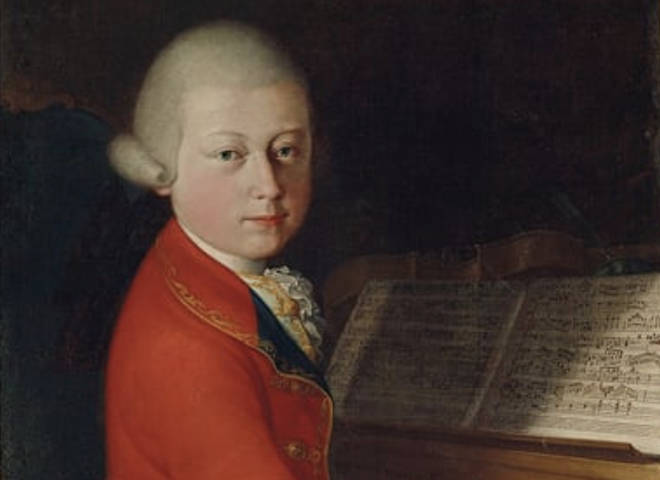 It is estimated the rare painting of the young classical composer could sell for up to £1 million.
A rare portrait of Mozart as a teenager is due to be sold at auction at the end of the month.
The artwork, attributed to Italian painter Giambettino Cignaroli, will be auctioned at Christie's Paris on 27 November – and it is estimated the rare portrait will fetch between €800,000 (£688,000) and €1.2 million (£1 million).
Painted in January 1770, the portrait depicts a teenage Mozart sitting at his harpsichord in front of a score, wearing a white wig and a red frock.
The 13-year-old composer had been touring Italy at the time, and the portrait captures him following a successful organ concert he had given in Verona.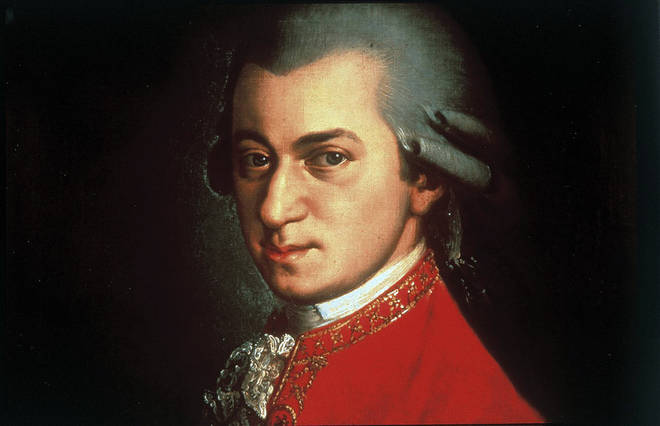 Many attempts have been made to decipher the score which sits in front of the composer in the artwork.
"Some musicologists argue that it is the work of the Venetian composer Baldassare Galuppi," Astrid Centner, director of the old paintings department at Christie's, told Agence France-Presse.
"Others say that it is a score by Mozart himself that has been lost."
Read more: British composer completes Mozart's 230-year-old unfinished work, Eine Kleine Nachtmusik >
Centner explains that what makes the artwork so extraordinary are the circumstances around the ordering of the portrait, which can be actually retraced.
In a letter from Mozart's father, he describes how Pietro Lugiati, a general tax collector in Venice, decided to commission the portrait.
"This happens very little in the world of art…" Centner adds. "Wolfgang's father, Leopold, speaks about it in a letter to his wife and tells the story of January 6-7 1770.
"At the bottom of the portrait is a sentence in Latin describing Mozart, which reads: 'He surpassed any praise in the musical art'."
Read more: Mozart's London townhouse has been listed for £7.5 million – take a look inside >
Throughout his lifetime, the composer had very few portraits painted – but one of the most famous was a drawing of him at seven years old, in front of a piano with his family. The artwork is currently on display at the Musée Carnavalet.