Explore Icelandic composer Hildur Guðnadóttir's 'dark' original score for A Haunting in Venice
14 September 2023, 17:44 | Updated: 15 September 2023, 10:36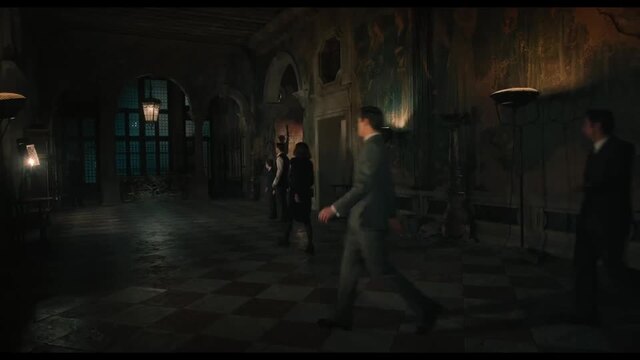 Watch the trailer for A Haunting In Venice
The third film in Kenneth Branagh's Poirot franchise features a score by Oscar-winning composer, and life-long Agatha Christie fan, Hildur Guðnadóttir.
Kenneth Branagh's latest film, A Haunting in Venice, released on 15 September 2023, is a thrilling film adaptation of Agatha Christie's 1969 book, Hallowe'en Party and features a gripping and suspenseful score by Oscar-winning composer Hildur Guðnadóttir.
Following the first two films in the franchise, Murder on the Orient Express (2017) and Death on the Nile (2022), Branagh reprises his role as renowned Belgian detective Hercule Poirot, who finds himself in the middle of an investigation as a séance suddenly turns into a real-life murder mystery.
With its ghostly, supernatural overtones, Branagh decided his third Poirot film called for a new composer.
Rather than asking his frequent collaborator and composer of the previous two films, Patrick Doyle, Branagh approached Icelandic composer Hildur Guðnadóttir, known for her scores to Joker and TÁR.
Read more: Hildur Guðnadóttir wins the Best Original Score Oscar for 'Joker'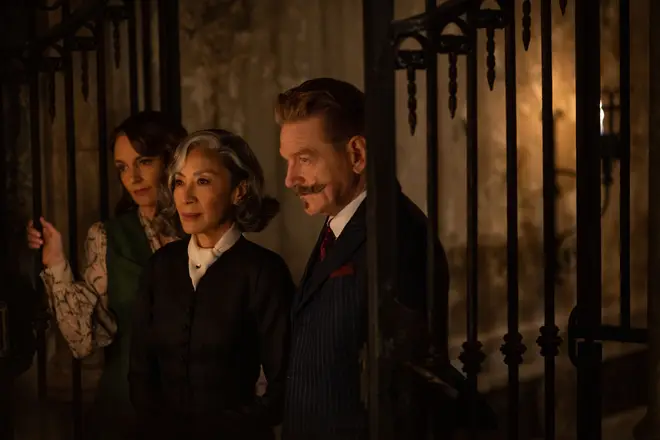 How did Hildur Guðnadóttir compose the score?
"[Branagh] was really clear from the get go with what he wanted", Guðnadóttir told Classic FM in an exclusive interview. "He wanted it to be a lot darker and a lot slower and more weighty, and he wanted the sound world to be connected to the turmoil that Poirot is going through".
This 'inner turmoil' refers to Poirot's own sense of identity, and in particular his wartime experiences. Canonically, Christie's character fled Belgium for England during the First World War when his homeland was invaded by the Germans.
These themes of war and identity can be heard strongly in the music of the time, the composer said. "We can hear them so vividly asked by composers of this time, who were all asking the same questions like: What was music before the war? What has happened to music during the war, and how will we rebuild music, and the world, post-war?
"It's almost like this new world order starting, so composers are abandoning melody and the conventional use of the sonata structure. They're asking questions of 'What is music? How do we play our instruments?' – and that's the journey that I wanted to take through the music [and] through the storyline of the film," she added.
As part of her research for the soundtrack, Guðnadóttir listened to music by post-war Italian composers in order to create a score that fully immerses the film in its Venetian setting.
Read more: A pianist took his grand piano on a barge, to serenade the canals of Venice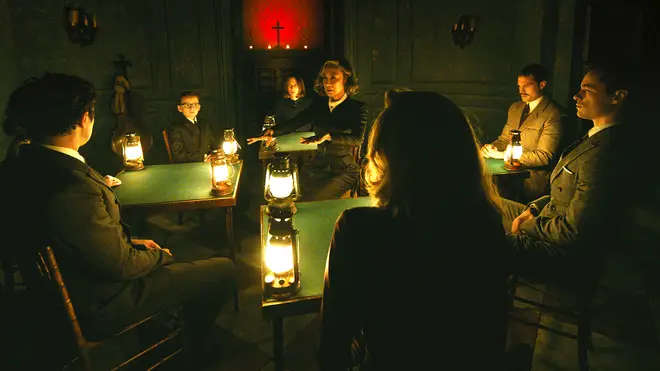 In contrast with usual film scoring practices, in which composers are drafted in at the last moment to write music for the already-finished film, Guðnadóttir was able to develop her score as the film came together. "Kenneth wanted the soundworld to be rather confined and claustrophobic so he wanted it to feel kind of like a chamber piece.
"So I wrote a lot of chamber pieces to accompany the first drafts of the edit from the start, which lived with the whole editing process."
Guðnadóttir's involvement in the project makes total sense. Not only do her signature unsettling soundworlds lend themselves perfectly to a supernatural murder mystery, but she is also descended from two generations of Agatha Christie superfans.
"It had kind of been my little secret – that I had this love for detective novels, that I didn't really talk about that much. But I had always secretly wanted to score a film in this genre," she said.
"When my mother was pregnant with me, she read one Agatha Christie a day because she was unable to move from her bed. So she literally just worked through her catalogue during the pregnancy, so I think her books are literally in my blood.
"Also my grandmother, who was a brilliant scientist and virologist, one of the first female doctors in Iceland – she was completely consumed by her work at all moments of the day. So she said the only way to truly great a break from your own head is to read or to watch a good thriller. Agatha Christie was a favourite, so I really learned it from her, the power of the detective novel."
A Haunting in Venice is out in cinemas from 15 September in the UK.