Why does Elgar's Cello Concerto make us cry? A top cellist explains
29 February 2016, 11:13 | Updated: 12 May 2017, 17:08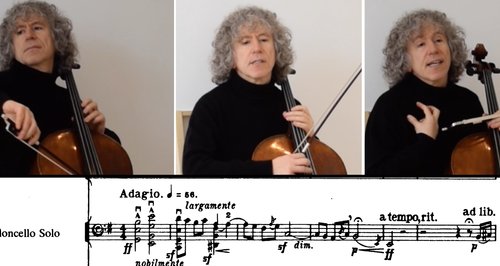 We asked Steven Isserlis, one of today's very best cellists, to give us a personal guide to one of the most beautiful pieces ever written.
Steven Isserlis is one of the best cellists around. Not only has he just recorded Elgar's Cello Concerto (available to buy now), he'll also be performing the work at Classic FM Live at the Royal Albert Hall on 5th April.
So he's perfectly placed to answer our burning question about one of Elgar's most famous works: why does it always make us well up?
Let's talk about the opening of Elgar's Cello Concerto…
Starting at the top, Elgar gives us an arresting, dramatic opening.
But there's more to Elgar's Cello Concerto than the famous opening melody
There's loneliness and self-doubt, as Isserlis goes on to explain.
Then there's the regret
And that really tugs at your heart-strings
And then there's the coda
And this is the section that Isserlis believes is the "ultimate glory of the work"