Ed Sheeran reveals Elgar's 'Enigma Variations' as inspiration behind new album
25 August 2023, 13:41 | Updated: 26 August 2023, 11:01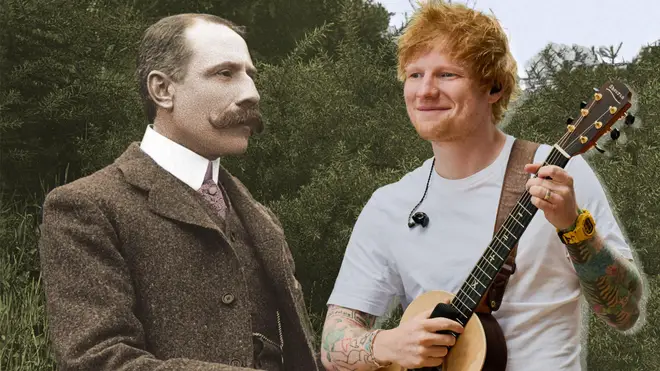 Enigma Variations? More like, Ed-nigma Varia-Sheerans…
Pop hitmaker Ed Sheeran says his new album is inspired by his 20th century musical namesake, Edward Elgar.
Sheeran has revealed that the tracklist of his new album, titled Autumn Variations, is inspired by Elgar's famed Enigma Variations, a set of 14 musical sketches the English composer wrote about his circle of close friends and family, including his wife, Alice.
Around the year 1900, Elgar wrote to his publisher Jaeger – known in his musical sketch as 'Nimrod', the most popular of the Variations – that the Variations "amused" him because he had "labelled them with the nicknames of my particular friends".
Sheeran admitted he only recently learned about the great Worcestershire-born composer through his dad and older brother, who is classical and film composer Matthew Sheeran, after going through a difficult period in his personal life.
"Last autumn, I found that my friends and I were going through so many life changes," the pop star said in a statement about Autumn Variations. "After the heat of the summer, everything either calmed, settled, fell apart, came to a head or imploded.
Read more: Ed Sheeran: 'Yo-Yo Ma emailed me to tell me he loved my song Shape of You'
Ed Sheeran on Bach's cello suites, and an email from Yo-Yo Ma
"When I went through a difficult time at the start of last year, writing songs helped me understand my feelings and come to terms with what was going on, and when I learned about my friend's different situations, I wrote songs, some from their perspectives, some from mine, to capture how they and I viewed the world at that time," Sheeran added.
"There were highs of falling in love and new friendships among lows of heartbreak, depression, loneliness and confusion."
He continued: "My dad and brother told me about a composer called Elgar, who composed 'Enigma Variations', where each of the 14 compositions were about a different one of his friends. This is what inspired me to make this album.
"When I recorded Subtract with Aaron Dessner, we clicked immediately. We wrote and recorded non-stop and this album was born out of that partnership. I feel he has captured the feeling of autumn so wonderfully in his sonics and I hope everyone loves it as much as I do," Sheeran added about Autumn Variations, which will be released on 29 September on his own label, Gingerbread Man Records.
Sheeran's childhood was one filled with music. In 2021, the 'Shape of You' singer told Classic FM's Moira Stuart that he grew up with classical music at home, and his brother played violin and piano.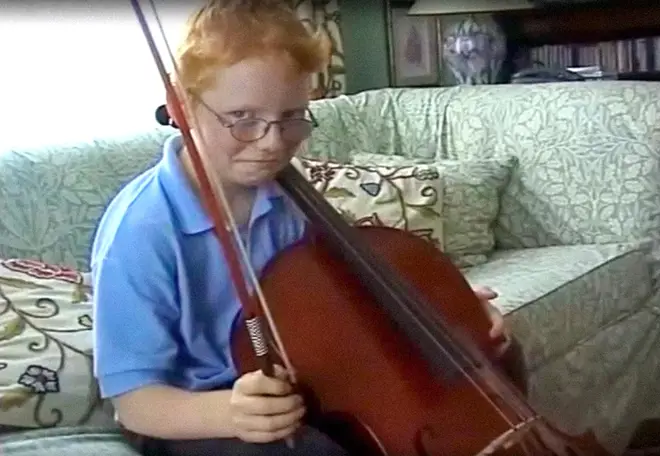 "I just wanted to be like my brother, but he didn't want me to copy him, so I learned the cello," he told Stuart.
"My grandmother was also a classical singer, and she was very influential on us as kids," he added.
A now Internet-famous photo (above) even shows a young Ed less than enthusiastically doing his cello practice.
Perhaps the great composer's cello concerto could inspire the pop star's next opus?