Debussy's 'La Mer', actually played on La Mer
12 April 2017, 13:59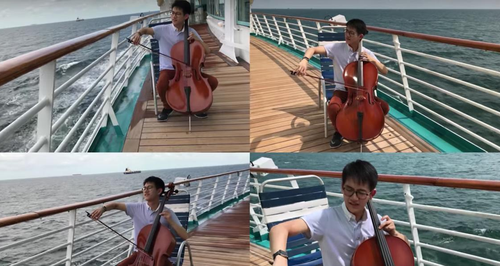 Someone has finally made a recording of Debussy's 'La Mer' on 'La Mer' (the sea), and it's as beautiful as you would imagine.
YouTuber Nathan Chan had the "crazy idea" (we think it's genius - why has no one thought of this before?) to record and perform the famous cello excerpt from Claude Debussy's La Mer on the actual La Mer.
He was travelling on a cruise in Singapore when he realised it was the perfect opportunity to create a beautiful video. All filmed on an iPhone, the clip captures the incredible harmonies of Debussy's work in the perfect setting.
Debussy's inspiration for the piece was not from the rolling waves of the Pacific or the Atlantic, but from the rather more unlikely locale of Eastbourne on the south coast of England. But let's not let the facts stand in the way of a stunning musical story.
Watch the video below, and be sure to follow Nathan on Facebook, Twitter and check out his website. Nathan is also Third Chair Cello of the Seattle Symphony.