Chopin's face is brought to life in artist's incredible 3D portraits
10 June 2020, 17:38 | Updated: 2 July 2020, 16:49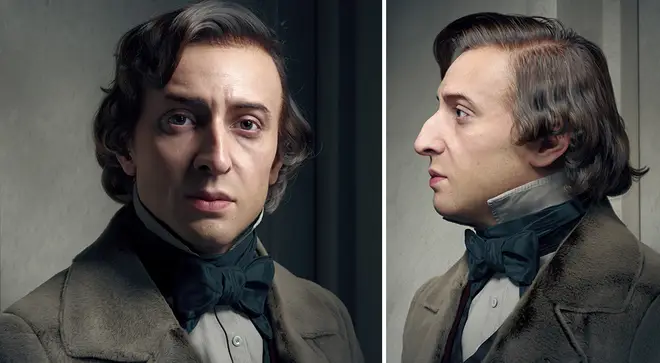 Chopin, reborn from the ashes. This is remarkable.
The great 19th-century composer and pianist, Frédéric Chopin, has been reborn in digital form.
In the beautiful new renderings, Chopin's face can be admired in 3D and in colour, as if the Polish Romantic were alive today.
It's all the wonderful work of Hadi Karimi, an Iranian visual artist who creates 3D sculptures of Hollywood stars and other famous figures.
For his digital creations, Karimi usually relies on existing photos and videos of the subject. But with his new creation, this was a little trickier. Chopin's real face, it seems, has been somewhat lost in history.
See all the 3D photos of Chopin on Karimi's website >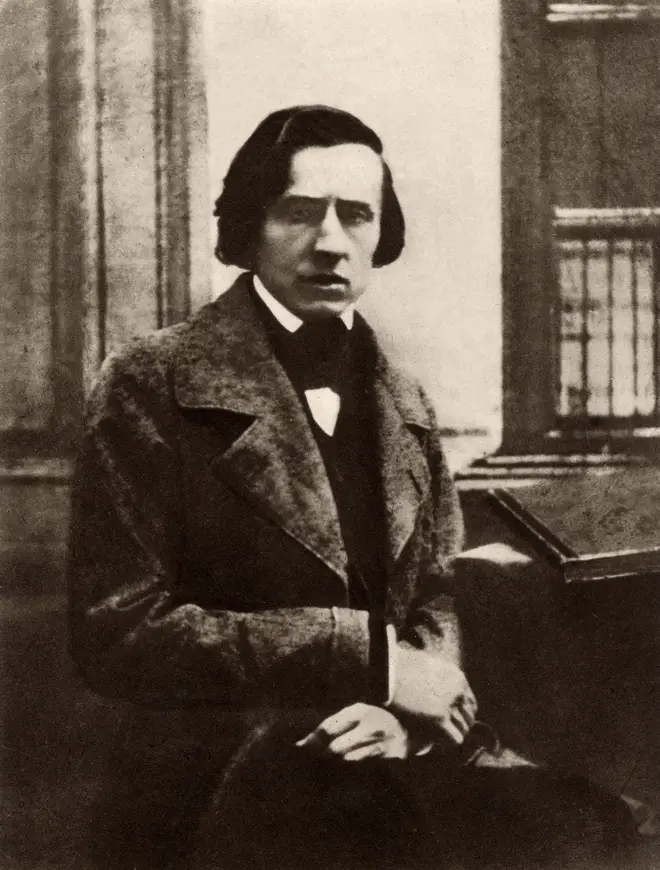 There are just two known photographs of Chopin: a daguerreotype, taken by Louis-Auguste Bisson in his Paris studio in 1847 (see above), which doesn't show the composer in his best light, him being rather ill when it was taken.
The second is a reproduced version of a deteriorated photograph of Chopin, discovered in 1936, that was possibly taken in 1845 when he was still composing. Sadly the originals were lost during the Second World War, along with the name of the photographer.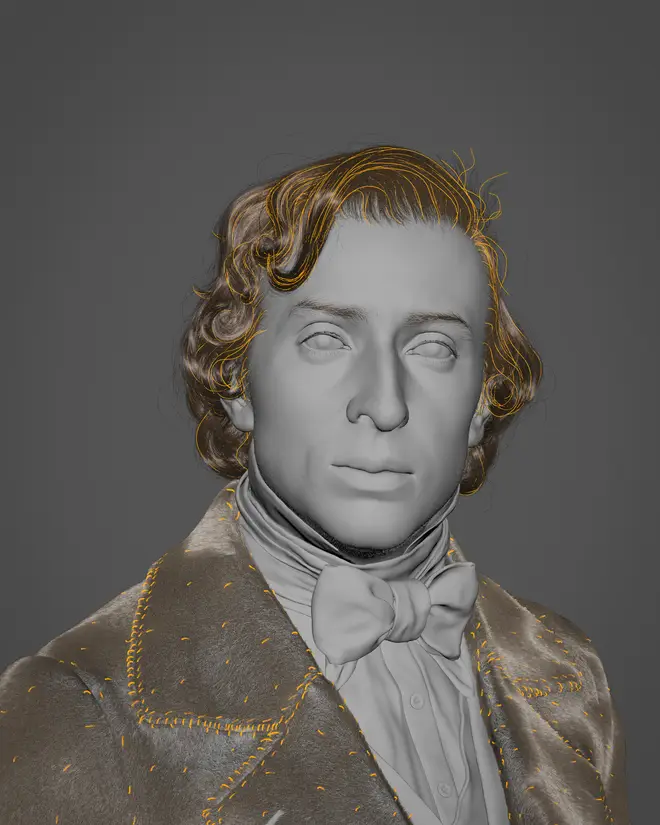 With no 'true' photographs to play with, Karimi worked from the composer's death mask, which was made by sculptor Jean-Baptiste Clésinger a few hours after Chopin's death, on 17 October 1849.
The artist also used a lock of the composer's hair, which is kept in the Warsaw Museum.
All the sculpting and colour mapping was done using ZBrush, a digital sculpting tool that combines 3D and 2.5D modelling, texturing and painting. For Chopin's floppy locks, Karimi used XGen, an interactive tool used for creating realistic-looking hair.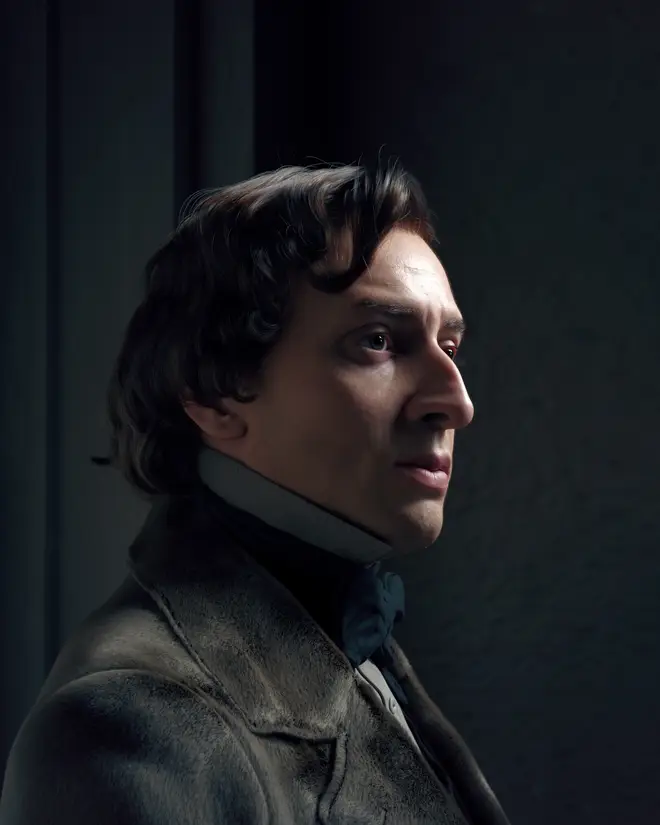 '2020 Chopin' has been met with amazement on Twitter, where Karimi posts his designs.
"Wonderful," one Twitter user enthuses, while another calls it a "masterpiece".
Since Karimi posted his creation on 1 June, he has been working on a facial reconstruction of Franz Schubert, also based on his death mask. Here's a preview: